The Saudi Power Procurement Company (SPPC) has shortlisted consortiums led by the Emirati renewable energy company Masdar, as well as by China's Jinko Power for the development of 1,500 MW of solar PV capacity in Saudi Arabia. The fourth solar round under the country's National Renewable Energy Program (NREP), which include the 1,100 MW Al Henakiyah and the 400 MW Tabrajal projects, is implemented on a build, own and operate (BOO) model. The two solar plants will be able to supply about 265,000 Saudi households once completed.
For the Al Henakiyah floating solar project (located in Medina Province), the Masdar-led consortium (in partnership with EDF Renouvelables and Nesma Company), offered the lowest levelised cost of energy, with US$1.68c/kWh, while Jinko offered US$1.71c/kWh. For the Tabarjal project (located in northern Saudi Arabia), the Jinko-led consortium (also including Sun Glare Holding and Sunlight Energy Holding) emerged as the top bidder with an offer of US$1.71c/kWh, while Masdar offered US$1.93c/kWh.
Saudi Arabia's NREP targets 58.7 GW of renewable capacity in 2030, 40 GW of which from solar and 16 GW from wind (439 MW and 403 MW in 2021 respectively).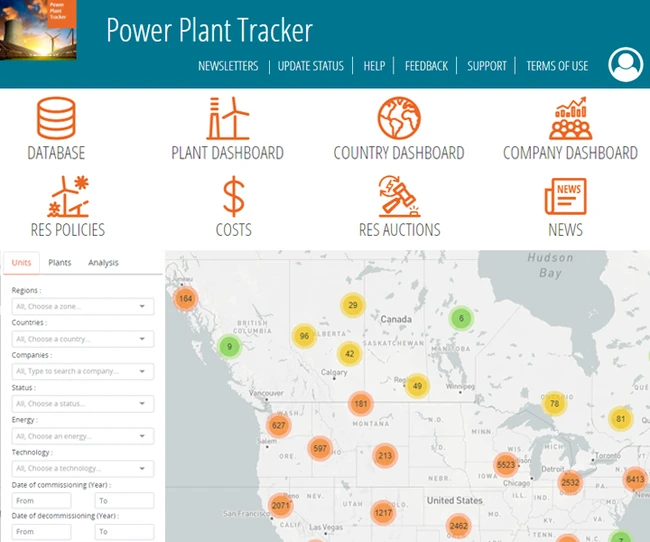 Enerdata has developed a market research service to screen, monitor and analyse the development of power generation assets.
Power Plant Tracker offers an interactive database and a powerful search engine covering power plants worldwide – including both installed and planned capacities for renewables and fossil fuels.