Solar and wind accounted for 20% of Jordan's power mix in 2020
Jordan intends to increase the share of renewables in its power mix to 30% in 2030, to become more self-sufficient. According to the Ministry of Energy and Mineral Resources, solar and wind already accounted for 20% of total power generation in 2020. The country also aims to strengthen its electricity interconnections with neighbouring countries, upgrading its interconnection with Egypt, and connecting its power grid to those of Saudi Arabia, Lebanon, Palestine and Iraq.
In July 2020, the country unveiled its energy sector strategy for 2020-2030, which seeks to diversify energy sources and reduce fuel imports. The contribution of (imported) natural gas to power generation will decrease from more than 80% to 53% in 2030, while the share of renewables in the power mix will increase from less than 4% to slightly over 30%. Local energy sources should cover around 48.5% of the power mix, up from the current 15%.
---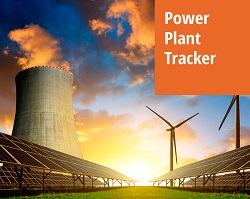 Enerdata has developed a market research service to screen, monitor and analyse the development of power generation assets.
Power Plant Tracker offers an interactive database and a powerful search engine covering power plants worldwide – including both installed and planned capacities for renewables and fossil fuels.