The Canadian energy company Pieridae has decided to cancel its plans to build the Goldboro LNG export project in Nova Scotia (eastern Canada). Pieridae has thus initiated a process to sell its Goldboro subsidiary and associated assets, licenses, and permits. Pieridae expects the process to be concluded in the first half of 2024 and any cash proceeds from the sale of Goldboro will be used to repay the company's existing debt.
The Goldboro LNG project consisted of an LNG processing facility, storage tanks, and marine works. The facility was intended to produce approximately 10 Mt/year of LNG and have an on-site storage capacity of 690,000 cm. Pieridae had a 20-year agreement with German utility Uniper for all of the volumes from the first Goldboro liquefaction train and was planning to start commercial LNG deliveries in 2025 or 2026.
Canada, which is the world's fifth largest natural gas producer with an output of 205 bcm (2022), exports around 40% of its production to the United States by pipeline. Around 15 LNG exports projects, with a total capacity of 90 Mt/year, are at different stage of development in the country.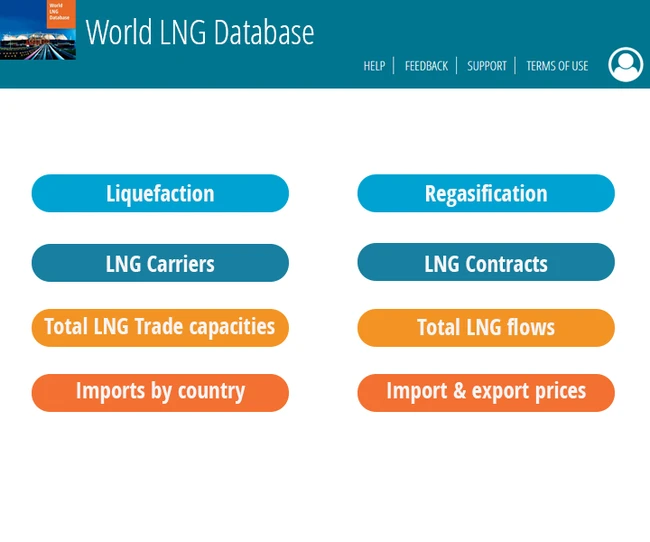 World LNG Database offers a complete set of data on LNG markets. The service provides detailed information on existing and planned liquefaction and regasification plants. It also includes LNG shipping around the world, LNG contracts, time series on regasification and liquefaction capacities, LNG flows and LNG prices for all players in the market.