Mexico's updated NDC increases its GHG emissions reduction targets for 2030
Mexico has released its new updated nationally determined contribution (NDC) under the Paris Agreement, in which the country increases its unconditional greenhouse gas (GHG) emissions reduction target to 35% by 2030, relative to a business-as-usual (BAU) scenario. Mexico's national resources will account for at least 30% while 5 % will be covered by international cooperation and planned clean energy financing. Conditionally to international support and financing, through bilateral and multilateral cooperation, Mexico will bring its emissions reduction target up to 40% by 2030.
These new objectives represent a reduction in emissions of 347 MtCO2eq (unconditional) to 397 MtCO2eq (conditional) by 2030. The BAU scenario originally quantified the emissions to stand at 991 MtCO2eq in 2030 without mitigation policies.
Under its previous NDC, released in 2020, Mexico pledged to unconditionally reduce its GHG emissions by 22% in 2030 relative to a BAU scenario, or conditionally by 36%.
In the new updated NDC, Mexico confirms that it will unconditionally cut black carbon emissions by 51% under a BAU scenario, a reduction that could conditionally go up to 70% if the country is provided external support. The NDC also confirms that the country plans to reach 40 GW of solar and wind by 2030 (16.8 GW in 2021).
In addition, Mexico's updated NDC endorses the country's Modernisation Plan for Hydroelectric Power Plants, which aims to modernise more than 40% of Mexico's current operational hydroelectric plants, as well as build four new ones with a capacity of 284 MW.
---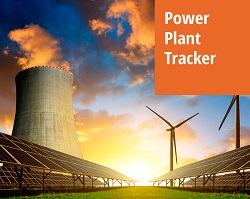 Enerdata has developed a market research service to screen, monitor and analyse the development of power generation assets.
Power Plant Tracker offers an interactive database and a powerful search engine covering power plants worldwide – including both installed and planned capacities for renewables and fossil fuels.