The ITER fusion project now delayed till 2035 (EU)
The European Commission (EC) has updated the construction schedule and the budget estimates of the ITER experimental nuclear reactor near Cadarache in France. Construction works started in August 2010, but the project is not expected to start the first experiments before 2025 and the full power operations are now scheduled for 2035. The published document does not make concrete financial commitments, which are expected to be finalized in 2019.
ITER is a large-scale scientific experiment that aims to demonstrate that it is possible to produce commercial energy from nuclear fusion. Since the launch of the project, its construction cost has been shared among the different countries: about 80% is funded from the EU budget (45% from Euratom), 9% by ITER members except France, with 20% as the ITER host country.
The project officially begun in 2006 with an estimated initial cost of €5bn and the date for the beginning of the operations (or first plasma) was set up in 2016. These figures quickly changed up to €15bn and 2025 as of today.
---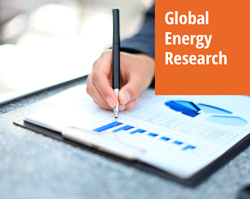 Enerdata's premium online information service provides up-to-date market reports on 110+ countries. The reports include valuable market data and analysis as well as a daily newsfeed, curated by our energy analysts, on the oil, gas, coal and power markets.
This user-friendly tool gives you the essentials about the domestic markets of your concern, including market structure, organisation, actors, projects and business perspectives.