The Italian power TSO Terna will invest €8.9bn over 2021-2025
Terna, the Italian power transmission system operator (TSO), plans to invest €8.9bn over the 2021-2025 period (+22% compared to the previous plan). The company intends to spend €5.4bn on grid developments, including the Tyrrhenian Link (an interconnector between Campania, Sicily and Sardinia, integrating different market zones), a power line linking the Colunga zone (Province of Bologna) with the Calenzano zone (Province of Florence), a power line between southern and northern Sicily between Chiaramonte Gulfi and Ciminna and SA.CO.I.3 (new line between Corsica (France), Sardinia, and the Italian mainland). In addition, Terna will invest €2.4bn in renewing and improving the efficiency of its assets and €1.2bn on system security and resilience. Around 95% of the investment programme is classifiable as sustainable under the criteria being defined in the EU Taxonomy.
Terna (CDP Reti 29.85%) owns the transport network (nearly 75,000 km) and operates the high voltage transmission and the dispatching operations. The group absorbed GRTN, the company that managed the electricity transmission network in 2015 and acquired nearly 8,400 km of HV and VHV transmission lines from Società Elettrica Ferroviaria.
---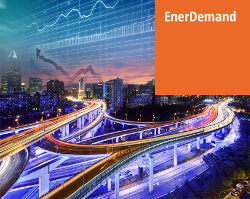 Enerdata's premium EnerDemand service provides detailed data on energy consumption and efficiency for the 20 highest energy-consuming countries, broken down by sector and end-use.
Create custom graphs, export data to use in Excel, and sift through the online database in whatever way is most useful to you: by household uses, by multiple road vehicle types, and by different end-uses in buildings, industry and more.