Israel sets to approve Chevron taking over Noble's gas assets
The Israeli Energy Ministry has approved the acquisition by Chevron of Noble Energy's stakes in two large offshore gas fields in the eastern Mediterranean. In July 2020, Chevron and Noble Energy reached a definitive agreement, under the terms of which Chevron will acquire all of the outstanding shares of Noble Energy in an all-stock transaction valued at US$5bn (US$10.38 per share). Including debt, the total enterprise value is US$13bn (including US$8bn in debt). Noble Energy holds low-capital, cash-generating offshore gas assets in Israel and will enhance Chevron's position in the Eastern Mediterranean. The transaction is subject to the approval of Noble Energy's shareholders and to regulatory approvals and other customary closing conditions.
---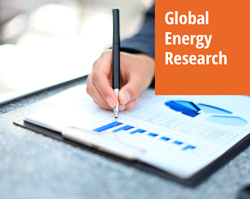 Enerdata's premium online information service provides up-to-date market reports on 110+ countries. The reports include valuable market data and analysis as well as a daily newsfeed, curated by our energy analysts, on the oil, gas, coal and power markets.
This user-friendly tool gives you the essentials about the domestic markets of your concern, including market structure, organisation, actors, projects and business perspectives.