India plans to allow Coal India units to set prices independently
The Indian government plans to allow units of state-owned coal mining company Coal India Ltd (CIL) to independently set coal prices in a bid to foster competition and cut the price of coal in the country. Lowering coal prices would also help cut the price of electricity.
The production and distribution of coal is mainly carried out by CIL, with a production of 607 Mt of coal in FY2019 (+7.0% from FY2018), representing almost 85% of total production. India targets a 16% increase in coal production in 2020-2021 (April 2020-March 2021) to 700 Mt. The government bets on rising electricity demand when summer comes and aims to raise production before the monsoon, which usually decreases coal production.
---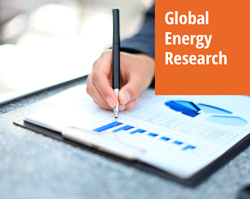 Enerdata's premium online information service provides up-to-date market reports on 110+ countries. The reports include valuable market data and analysis as well as a daily newsfeed, curated by our energy analysts, on the oil, gas, coal and power markets.
This user-friendly tool gives you the essentials about the domestic markets of your concern, including market structure, organisation, actors, projects and business perspectives.