Gujarat (India) sets 30 GW renewable capacity target by 2022
The State of Gujarat (Western India) aims at increasing its renewable power capacity from the current 9.7 GW to 30 GW by 2022. The existing renewable power capacity of Gujarat is divided between wind (6.9 GW) and solar (2.6 GW). In September 2019, the State Government of Gujarat decided to no longer give clearance to new thermal projects. Gujarat's thermal installed capacity reached 22.3 GW in July 2019 with coal-fired capacity representing 14.2 GW.
---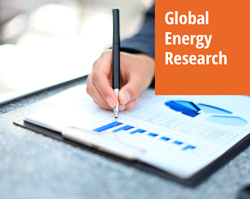 Enerdata's premium online information service provides up-to-date market reports on 110+ countries. The reports include valuable market data and analysis as well as a daily newsfeed, curated by our energy analysts, on the oil, gas, coal and power markets.
This user-friendly tool gives you the essentials about the domestic markets of your concern, including market structure, organisation, actors, projects and business perspectives.