Greece unveils its first climate law targeting climate neutrality in 2050
Greece has introduced its first climate law, which targets climate neutrality by 2050. In the short and medium-term, the country aims to cuts its greenhouse gas (GHG) emissions by 55% in 2030 compared to 1990, and by 80% in 2040 compared to 1990. The text includes a ban on sales of new combustion cars and a ban on oil burners in all new buildings as of 2023 in areas where gas distribution is sufficient. In addition, Greece plans to modernise its licensing process for new renewables projects, including offshore wind parks and electricity storage projects. The Hellenic Hydrocarbon Management Authority will also be transformed.
CO2 emissions from energy use grew rapidly until 2007 (+39% above the 1990 level). Since then, they have decreased rapidly (by an average of 4.4%/year) and stood at 57 MtCO2 in 2019, which is 19% below their 1990 level. According to preliminary estimates, CO2 emissions fell by nearly 19% in 2020.
---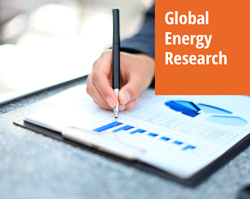 Enerdata's premium online information service provides up-to-date market reports on 110+ countries. The reports include valuable market data and analysis as well as a daily newsfeed, curated by our energy analysts, on the oil, gas, coal and power markets.
This user-friendly tool gives you the essentials about the domestic markets of your concern, including market structure, organisation, actors, projects and business perspectives.