Germany's wpd will build a 415 MW wind project in North Macedonia
The German renewable developer wpd will build a 415 MW onshore wind project in the municipalities of Kumanovo, Staro Nagoricane, Rankovce and Kriva Palanka in North Macedonia. The €500m Virovi power plant will be built in three phases totalling 69 turbines that are expected to produce 1.3 TWh/year, that will be sold without any preferential tariff.
The installed power capacity of North Macedonia reached 1.9 GW at the end of 2020. It is dominated by coal (41% of the installed capacity but between 50% and 70% of the power mix), followed by hydro with 36% (20% to 30% of the power mix) and gas with 11% (around 15% of the power mix). In July 2021, the country joined an international campaign - Powering Past Coal Alliance (PPCA) - to phase out coal-fired power generation by 2030.
---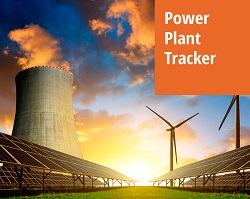 Enerdata has developed a market research service to screen, monitor and analyse the development of power generation assets.
Power Plant Tracker offers an interactive database and a powerful search engine covering power plants worldwide – including both installed and planned capacities for renewables and fossil fuels.