The French National Assembly approves FiT cuts for 3.6 GW of PV projects
The French National Assembly has approved a retroactive cut in feed-in tariffs (FiTs) granted to large photovoltaic (PV) projects - with capacities exceeding 250 kW - between 2006 and 2010, considering that those tariffs were too high. In order to the support the solar PV sector, the government adopted in 2006 a 20-year FiT of €600/MWh, which was 10 times higher than the market price and offered an internal rate of return over 20%. The FiTs were revised in 2010, but purchase contracts signed between 2006 and 2010 were not amended. Consequently, these contracts (around 800 contracts for an installed capacity of 3.6 GW), which account for 5% of France's renewable electricity production, now concentrate 1/3 of state-support for renewable energies (€2bn/year) and would cost €20bn for the remaining ten years. The FiTs revision represents potential savings for the government of €300-400m/year.
---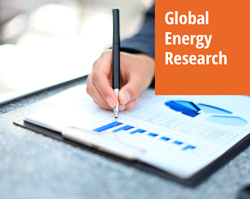 Enerdata's premium online information service provides up-to-date market reports on 110+ countries. The reports include valuable market data and analysis as well as a daily newsfeed, curated by our energy analysts, on the oil, gas, coal and power markets.
This user-friendly tool gives you the essentials about the domestic markets of your concern, including market structure, organisation, actors, projects and business perspectives.
---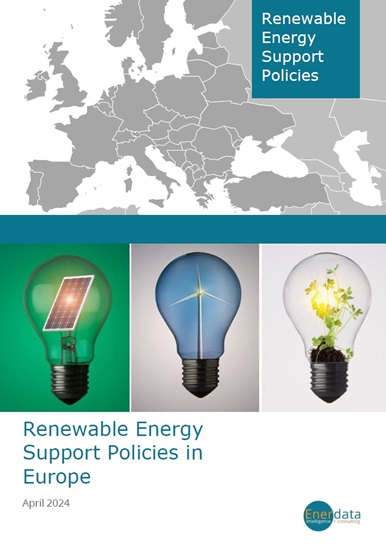 The European renewable report focuses on the different renewable energies for each country in Europe.
It covers the different support schemes used to promote renewable energy in for major sources of renewable energy: hydroelectricity, wind, solar, liquid biofuels for transportation, geothermal and oceanic sources (wave, tidal and thermal).