The EU unveils its offshore wind strategy, targeting 60 GW by 2030
The European Commission has unveiled the EU Strategy on Offshore Renewable Energy, which proposes to increase the EU's offshore wind capacity to at least 60 GW by 2030 and to 300 GW by 2050. In addition, the Commission aims to add 40 GW of ocean energy and other emerging technologies such as floating wind and solar by 2050.
The plan requires an investment of nearly €800bn, around 2/3 to finance the associated grid infrastructure and 1/3 for offshore power generation. Most of this investment will come from private capital. The European Commission will provide a clarified and supportive legal framework, revising the State aid guidelines on energy and environmental protection and the Renewable Energy Directive to boost offshore wind development. It will also encourage Member States to use the Recovery and Resilience Facility and to cooperate with the European Investment Bank (EIB) and other financial institutions to support offshore wind development. In addition, the European Commission aims to set up a dedicated platform on offshore renewables to strengthen the supply chain.
The EU (excluding the United Kingdom) has a total offshore wind capacity of 12 GW, including 7.5 GW in Germany, 1.7 GW in Denmark and 1.6 GW in Belgium (2019).
---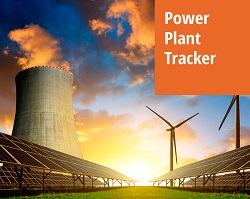 Enerdata has developed a market research service to screen, monitor and analyse the development of power generation assets.
Power Plant Tracker offers an interactive database and a powerful search engine covering power plants worldwide – including both installed and planned capacities for renewables and fossil fuels.
---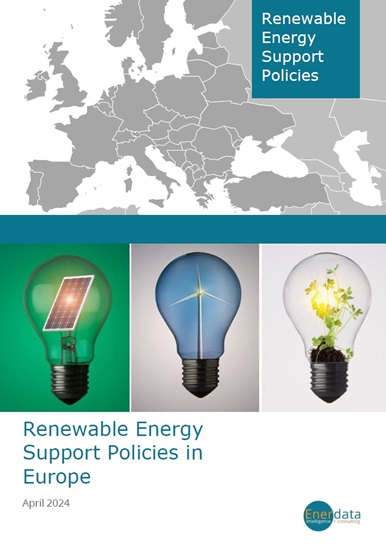 The European renewable report focuses on the different renewable energies for each country in Europe.
It covers the different support schemes used to promote renewable energy in for major sources of renewable energy: hydroelectricity, wind, solar, liquid biofuels for transportation, geothermal and oceanic sources (wave, tidal and thermal).