Endesa (Spain) plans to decarbonise its power generation capacity
Spanish energy group Endesa has published its 2019-2021 strategic business plan: the group plans to invest €6.4bn (net capital expenditures) by 2021, of which €2bn in renewables, €1.9bn in distribution networks, €1.2bn in generation, €0.7bn in supply and €0.6bn in non-mainland activities.
Endesa plans to increase its renewable installed capacity by 30% over the period, most of which will come from wind and solar projects. By 2021, the company intends to raise its total renewable installed capacity from 6.5 GW in 2018 to 8.4 GW, by adding 1.9 GW of new wind and solar capacity (of which 0.9 GW through 2017 auctions). In 2021, Endesa aims to operate 4.8 GW for hydropower (stable over the 2018-2021 period) and 3.7 GW of wind and solar.
Meanwhile, the company's thermal power generation capacity is slated to decrease by 2.1 GW from 8.4 GW to 6.3 GW. In November 2018, Endesa already outlined plans to shut down two coal-fired power plants representing around 40% of its coal-fired generating capacity in Spain by 2020. The group's power generation is expected to remain stable over the 2018-2021 period at around 75 TWh, but the share of thermal generation will drop from 1/3 (25 TWh) to 28% (21 TWh), while that of renewables will rise from 16% (12 TWh) to 21% (16 TWh).
The main driver behind this strategy is the decarbonisation of its power generation mix. The company plans to reduce its CO2 emissions by 47% by 2020 compared with 2005 figures and by a further 44% between 2020 and 2030, in order to entirely decarbonise its asset base by 2050.
Besides, one another key pillar of its strategy is the increase of energy efficiency through the digitalisation of its power grid. The company will spend €1bn in smart grids (40% in grid automatisation, 40% in grid modernisation and 20% in other grid transformations). It will invest an additional €1.3bn in digitalisation.
---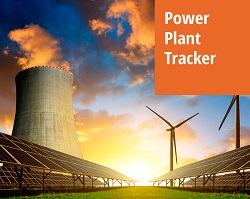 Enerdata has developed a market research service to screen, monitor and analyse the development of power generation assets.
Power Plant Tracker offers an interactive database and a powerful search engine covering power plants worldwide – including both installed and planned capacities for renewables and fossil fuels.
---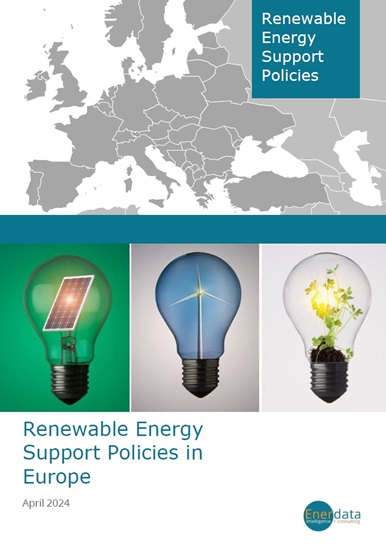 The European renewable report focuses on the different renewable energies for each country in Europe.
It covers the different support schemes used to promote renewable energy in for major sources of renewable energy: hydroelectricity, wind, solar, liquid biofuels for transportation, geothermal and oceanic sources (wave, tidal and thermal).