Colombia aims to start oil fracking before the end of 2021
According to the Colombian Ministry of Mines and Energy, the first oil fracking operations in the country could take place by the end of 2021. The government plans to carry fracking pilots in the first half of 2021. Six oil companies, which have shown interest in being able to drill under this modality in Colombia, will have to complete environmental impact assessments. The Ministry estimates that fracking could increase gas reserves in Colombia from 8 to at least 130 years.
In September 2019, Colombia's state-run oil company Ecopetrol announced plans to start fracking pilot projects in the second half of 2020. Financing will come from the US$500m the company has already put aside for the development of non-conventional deposits. Ecopetrol will develop at least four fracking projects, which are expected to bring in US$5bn/year in investment once producing oil.
Colombia currently produces more than 860,000 bbl/d of conventional oil. In 2019, two shale pilot projects proposed by ConocoPhillips (80% stake) and Canacol (20%) failed to meet minimum environmental requirements and were postponed by licensing authority ANLA.
---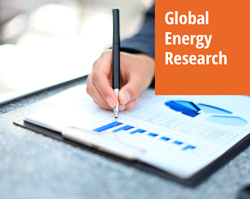 Enerdata's premium online information service provides up-to-date market reports on 110+ countries. The reports include valuable market data and analysis as well as a daily newsfeed, curated by our energy analysts, on the oil, gas, coal and power markets.
This user-friendly tool gives you the essentials about the domestic markets of your concern, including market structure, organisation, actors, projects and business perspectives.