The government of Azerbaijan aims to attract foreign developers to develop up to 1,500 MW of renewable projects in the Nakhichevan Autonomous Republic, which benefits from abundant solar resources. The produced renewable electricity could then be exported to neighbouring Türkiye and eventually to Europe. So far, two hydropower plants are under construction in Nakhichevan (32 MW Ordubad and 16 MW Tivin), which also generates power from gas.
In the last few months, Azerbaijan has signed several cooperation agreements with foreign companies to invest in renewables and hydrogen. In December 2022, it signed a framework agreement with the Australian company Fortescue Future Industries (FFI) to jointly study and develop up to 12 GW of renewable energy and green hydrogen projects in the country. In January 2023, Azerbaijan's State Oil Company (SOCAR) and Masdar (United Arab Emirates) entered into a partnership to develop 2 GW of offshore wind and green hydrogen projects, as well as 1 GW of onshore wind and 1 GW of solar PV projects in Azerbaijan. In February 2023, Saudi Arabia's ACWA Power signed agreements with Azerbaijan's Ministry of Energy and SOCAR for the development of 1.5 GW of offshore wind and 1 GW of onshore wind, as well as the development of a battery energy storage system (BESS) and the development of green hydrogen in the country.
The projects are intended to support the reduction of greenhouse gas (GHG) emissions in Azerbaijan, which aims to increase the share of renewable energy in its installed electric capacity to 30% by 2030 (20% in 2021).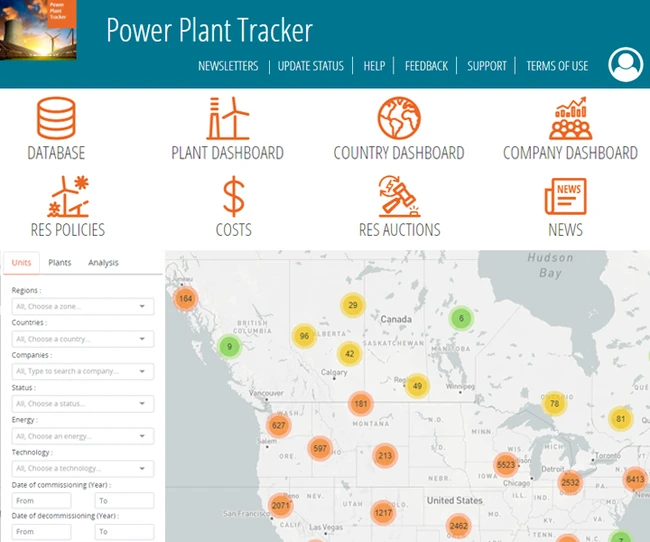 Enerdata has developed a market research service to screen, monitor and analyse the development of power generation assets.
Power Plant Tracker offers an interactive database and a powerful search engine covering power plants worldwide – including both installed and planned capacities for renewables and fossil fuels.