Algeria selects 11 sites for its 1 GW Solaire 1.000 solar programme
The Ministry of Energy Transition and Renewable Energies of Algeria has selected 11 potential sites as part of its "Solaire 1.000" solar development programme, aimed at adding 1,000 MW of solar capacity. The potential sites are located in the El-Bayadh, Ouargla, El Oued, El M'Ghair, Ghardaïa and Bechar wilayas, spanning across 4,250 hectares; they have been selected taking into account their accessibility and the possibility to connect future solar projects to the national power grid.
A new Algerian renewable energy company "Shaems" should be officially launched soon. Until then, a working group is preparing a call for tenders for the construction of solar projects with a total capacity of 1,000 MW within the framework of the Solar 1.000 project. The country was previously expected to initiate the auction process between June and July 2021 and is now expected before the end of 2021. The tender will be open to projects planned with foreign financing and the authorities may possibly offer dollar-linked power purchase agreements (PPAs). The country will impose domestic requirements for cables, modules, and mounting structures. Algeria aims to auction another 1 GW/year of renewable capacity in 2022, 2023 and 2024.
Renewables account for 2.6% of the country's installed capacity, with nearly 450 MW of solar, 280 MW of hydro and 10 MW of wind (2020). Solar capacity has only increased by 23 MW since 2017 (no evolution for wind and hydropower) and the growth in installed capacity came from new gas-fired capacities (+4 GW).
---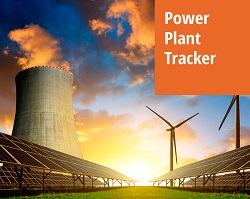 Enerdata has developed a market research service to screen, monitor and analyse the development of power generation assets.
Power Plant Tracker offers an interactive database and a powerful search engine covering power plants worldwide – including both installed and planned capacities for renewables and fossil fuels.