One of the key assets of Enerdata is its human capital. Our team is composed of recognised Ph.D economists, engineers, analysts as well as industry, data, and information system specialists, with an international background.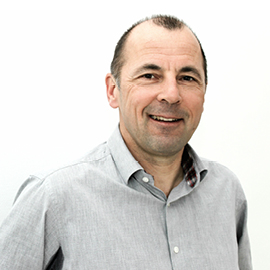 Pascal Charriau
President
Pascal Charriau is President and CEO of Enerdata since January 2013, when he became Enerdata's reference shareholder.
Before Enerdata, Pascal held several top management positions within Schneider Electric, where he developed a strong industrial background on energy issues and a large international experience. Among other experiences, Pascal has often been involved in developing businesses in new countries, including M&A projects and intercultural management.
Joining Enerdata was an ideal way for him to satisfy his passion for energy and sustainable development issues and his entrepreneurship spirit. During his career, Pascal and his family lived for almost 10 years in foreign countries (Czech Republic, Spain). He speaks French, English, Spanish, Czech and some German.
Pascal graduated as an electrical engineer from Supelec.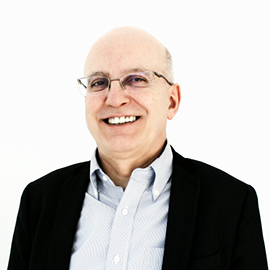 Manfred Hafner
Vice-President Consulting
Dr. Manfred Hafner is Partner and Vice-President Consulting of Enerdata.
Manfred is a recognized expert on energy scenario building, supply-demand assessment, energy policy analysis, market and strategy studies on all energy sources and with a special focus on gas and power markets.
During his almost 30 years of working in the field of energy, in which he has consulted extensively for energy companies, governments and international organizations, he has gained considerable world-wide working experience and in particular on European, Middle Eastern, North African, Russian and CIS markets. He has coordinated several major interdisciplinary research projects for the European Commission. He is also Professor of International Energy, teaching at Johns Hopkins University SAIS and Sciences Po Paris.
He holds a PhD in Energy Studies from Mines-ParisTech (Ecole des Mines de Paris) and Master degrees in energy Engineering, Economics and Policy from the Technische Universität München, the University of Pennsylvania and the Institut Français du Pétrole (IFP-School).
Manfred speaks fluently English, French, German and Italian, and fairly Spanish and Russian.
---
Bertrand Château and Bruno Lapillonne - Founders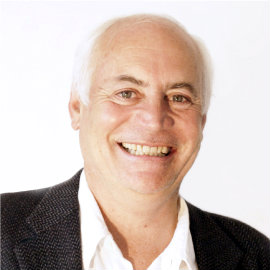 Bertrand Château
Dr. Bertrand Château is co-founder of Enerdata.
With his 30 years working experience, Bertrand is widely acknowledged  to be one of the best experts worldwide on energy demand prospective analysis and energy policies evaluation. He has written numerous articles and books on these issues. Bertrand has led an impressive number of consulting missions worldwide.
After having been Enerdata's President for 20 years, Bertrand now supports Enerdata as a Scientific Advisor.
He graduated from a top French engineering school and holds a PhD in Energy Economics.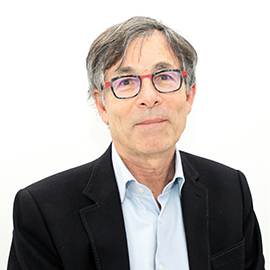 Bruno Lapillonne
Dr. Bruno Lapillonne is co-founder and Vice President of Enerdata. He has a recognised expertise in energy consumption analysis and energy efficiency assessment and has consulted extensively for many Governments. He has also coordinated several European Commission projects and is the technical coordinator of the European project Odyssee on energy efficiency indicators involving all energy efficiency agencies in Europe. He has been for over 20 years the technical coordinator of several reports of the World Energy Council (WEC) and ADEME on the benchmarking of energy efficiency policies at world level.
Bruno graduated as Electrical Engineer from Grenoble INP and holds a PhD in Energy Economics.
---

Antonio Della Pelle
Managing Director of Enerdata Asia-Pacific, based in Singapore
Antonio Della Pelle joined Enerdata in 2013 as the Managing Director of Enerdata Pte Ltd. Antonio is a chartered Chemical Engineer with more than 15 years of experience working within the Energy Industry.
Recognised energy professional with worldwide experience particularly in Refinery, Petrochemical, Power, Gas and LNG, most recently in South East Asia, North Asia and Oceania, Antonio has advised many multinationals on corporate energy strategies, optimization of the entire energy value chain, optimization of operations and implementation of energy management systems to sustain energy efficiencies programs.
He has been living in Asia since 2002. He speaks English, Chinese and Italian.

Nathalie Desbrosses
Head of Market Research and Data
Nathalie Desbrosses has joined Enerdata in the early 2000' and is Head of Market Research and Data since 2008. She is responsible for Enerdata's research services. She is an expert in data collection, expertise and processing on energy and CO2 related information.
Nathalie has also been directly involved in many studies for international institutions, energy companies and governments.
Nathalie holds a Master degree in Energy Economics and Modelling from the IFP School, a major French engineering school.
---

Christian Mollard
Head of Marketing & Sales
Christian Mollard joined Enerdata in 2009 and manages a multinational team of business developers and marketing specialists. Their mission is to provide the best possible client relation to Enerdata's key accounts (global energy companies and policy makers), develop new markets and channels, find business and partnership opportunities and maximize the company's brand awareness throughout the world.
Previously, Christian held business development and product management positions at SAGEM and Avanquest Software, in the US and Europe.
Christian earned an MBA at Aston University (UK) and graduated from Grenoble School of Management (France). He speaks French, English and German.

Florence Dal
Florence Dal joined Enerdata in 2006 and is heading the Web Solution department of Enerdata. She manages the development and the maintenance of data bases and Web applications, including specific customers applications.
Before joining Enerdata, Florence worked at Capgemini, leader in IT consulting. She was involved in several projects of Web applications developments for large industrial companies.
Florence holds a graduate degree in computer sciences and information systems from DESS Génie Informatique.
---
All the managers are also part of Enerdata's shareholders.