At Enerdata, expertise is a key. We take pride in our recruitment process and in-depth training, which helps to strengthen our teams and ensure the upmost efficiency within our internal sources.
In addition to this, we have developed our expert panel to support us in specific areas of research, including detailed information on country information, energy sources and international policies with an outside perspective. A structured teamwork environment allows us at Enerdata to validate key orientations for defining energy scenarios.
Members of Enerdata's expert panel are selected through a transparent process (according to his or her motivation and recognised expertise) with final agreement of the operating principles of the panel.
The first confirmed members of Enerdata's expert panel are as follows: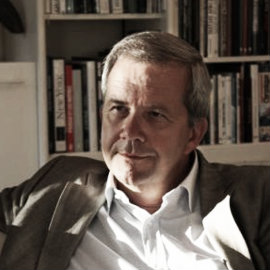 Frederic BAULE
Oil and financial sectors
Frederic BAULE brings 30 years of international experience to Enerdata. His expertise is focused on the oil sector, with specific focus on physical and financial trading, including the interactions between international and domestic oil markets and the implementation of market risk management processes along the oil supply chain.
Frederic built his expertise through a variety of assignments at Morgan Stanley, ELF and TOTAL. His experience as a lecturer at different universities and speaker at international conferences led him to interact with several financial market regulators on various issues related to international commodity derivative markets.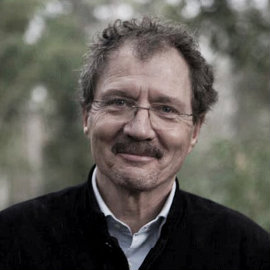 Patrick CRIQUI
Energy and climate policies
Patrick CRIQUI (HEC-75) is the Senior Researcher at CNRS and Director of the Economics of Sustainable Development and Energy Research Group (PACTE-EDDEN, CNRS-UGA, Grenoble). His research has primarily explored solar energy economics and modelling of international energy markets. He has also developed a world renown energy model, POLES, currently used by Enerdata, the European Commission and different administrations and companies across Europe to analyze economic climate policies.
Patrick has been a lead author in IPCC's Working Group Three (Nobel Peace Prize in 2007). An active member of the Economic Council for Sustainable Development by the French Minister of Ecology since 2008, he has been a scenario expert for the National Debate on Energy Transition (2013) and for the National R&D Strategy on Energy (2014). He has also been a member of the expert committee for the French National Low Carbon Strategy since 2015, and has taught in several universities around the world.
---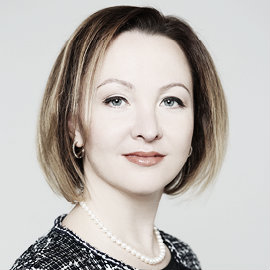 Tatiana MITROVA
Oil and gas, Russia
Tatiana Mitrova, Head of the Oil and Gas Department at the Energy Research Institute of the Russian Academy of Sciences (ERI RAS)
Dr. Mitrova has 20 years of experience dealing with the development of Russian and global energy markets, including production, transportation, demand, energy policy, pricing and market structuring. She is currently leading the annual, "Global and Russian Energy Outlook Up to 2040" project.
Before becoming the head of the Oil and Gas Department at the ERI RAS, Tatiana worked at the SKOLOKOVO Energy Centre from 2011-2012 as both the head of Global Energy as well as the Director of the Center for International Energy Markets Studies (2006-2011).
Dr. Mitrova is a member of the Governmental Commission of the Russian Federation on Fuel and Energy Complex and a member of the Board of Directors in E.ON-Russia JSC.
Dr. Mitrova is a graduate of Moscow State University's Economics Department. She is an Assistant Professor at Gubkin Oil and Gas University and a visiting Professor at the Institut d'Etudes Politiques de Paris (Sciences Po) Paris School of International Affairs. She has been a Senior Visiting Research Fellow of the Oxford Institute for Energy Studies since 2015.
Dr. Mitrova has more than 120 publications in scientific and business journals and four published books.