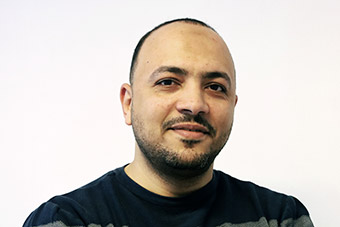 Ahmed ABBAS
Senior Analyst
CleanTech Department
I grew up in the south of Egypt, where I had my primary schooling. After that I started my journey studying, working and living in several countries. I did my university studies in Egypt, then in the USA in a Fulbright exchange program and, finally, in France where I completed my Master of Management of Energy Projects at Ecole des Ponts ParisTech. My passion for development triggered me to do my first Master in Sustainable Development and my second Master in Energy, with a focus on renewables.
Professionally, I had my first job as a trainer and eventually ended-up by working in environmental, clean technologies and renewable energy consulting. In 2016, I launched my start-up where I developed a new product "Mobile Solar Pump" to help small farmers transition from diesel irrigation pumps to solar pumps. Renewable energies and how they contribute to sustainability are of great interest to me in this field.
Travelling and experiencing different counties and cultures is my favourite thing. I had the chance to visit and live in about 30 countries in different continents. Outdoor activities and sports are very important part of my routine which include cycling, rowing, and hiking.
Hanane BLANCO
Head of People
Human Resources and Finance department
Born in Grenoble, I have an atypical profile as I chose to work in business management even before studying. I went back to school to finally obtain a Master's degree in Management at Grenoble Ecole de Management (GEM). For more than 15 years, I had the chance to work in innovative companies in the Tech sectors with a strong international presence, while remaining in my favourite region.
My leitmotiv is to accompany people and organisations in their evolution, in order for each one to fully blossom. It is therefore a pleasure to join Enerdata, whose activity has a deep meaning for me. The rest of my time is dedicated to simple things like gardening and cooking, and combining the two is pure happiness.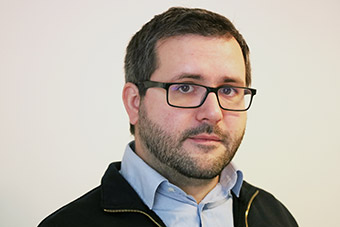 Damien CORNELOUP
Junior Energy & Climate Policy Analyst
Innovation Department
Born in Grenoble, I grew up between France, the United States and Singapore. I quickly fell in love with Asia, especially China and Japan, where I had the chance to live and work. During my studies, I had several professional experiences in Asia in various fields ranging from journalism to diplomacy, including defence and humanitarian work. I possess a bachelor's degree in journalism and two master's degrees, one from IRIS in international relations and the other from ENS de Lyon in "Contemporary East Asia". I also studied Mandarin Chinese in Chengdu, China, for two years.
I joined Enerdata in 2022 as a junior analyst, after a first experience there in 2020/2021, during which I mainly worked on climate policies. As of now, I contribute to monitoring energy and environmental news, writing daily news (Key Energy Intelligence), redacting "country reports" and writing articles and briefs for several customer projects.
On the leisure side, I like reading, music (I play a little guitar) and especially travelling. Being able to discover new places and new cultures has to be my favourite thing. I am very curious about the world around me, especially its geopolitical, historical and geographical aspects. In Grenoble, I like spending time with family, cooking, hiking in the mountains and picking mushrooms.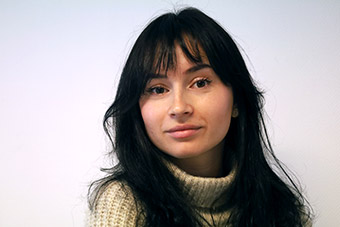 Margot ERTEL
Junior Analyst
Innovation Department
Born in Grenoble in 1998, I graduated in economics and took the opportunity to go on an Erasmus program in Romania (Timişoara) during my third year. I continued towards a master's degree in "Development Economics" in Grenoble and did my end-of-study internship at the economic service of the French Embassy in Egypt. I was in charge of the digital sector and the weekly monitoring of the macro-financial situation of the country. I did my thesis on the fight against corruption via ICT in Egypt, a fascinating subject! It is through this internship, where I was able to sporadically look into issues related to renewable and non-renewable energies, that I really got interested in the sector and thus decided to pursue my professional career in that direction.
Besides work, I could spend hours just chatting with my friends and enjoying the sunshine. I have been painting with oil paints for years, when I have time and inspiration.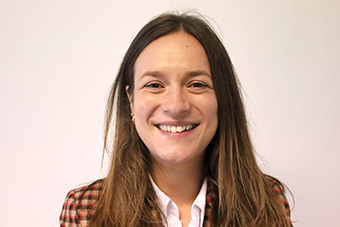 Maria GONZALEZ DE ANTONIO
Junior Analyst
Innovation Department
I am Spanish, from the beautiful city of Burgos, in the north of Spain, in Castilla y Leon.
I studied my Bachelor and Master degrees in Industrial Engineering at the Polytechnic University of Madrid. After an exchange in Santiago de Chile, during the second year of my Master's degree and the beginning of the COVID, I studied at Polytechnique Montreal, where I started to speak a little French (but without a Quebec accent, which is still difficult to understand!).
I worked for two years at the European agency HACER, located in Ljubljana, at the opposite end of the Alps. Always close to the mountains, I came to Grenoble to join the Enerdata Innovation team, improve my French and discover this beautiful region.
Travelling, meeting people, hiking in the mountains, sleeping in mountain huts, are some of my favourite hobbies, which brought me to this city and allow me to discover and appreciate it. And if you add to that a good cheese and a "pain au chocolat" for dessert, it seems to me that we have the perfect ingredients for a great recipe.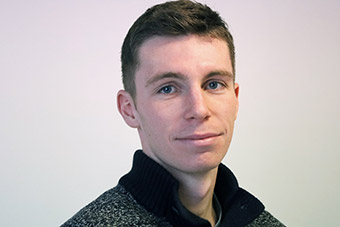 Maël GOURET
Junior Analyst
CleanTech Department
I was born and raised in Nantes, western France, in which I also started my studies in preparatory classes. I left the Atlantic coast for the capital of the French Alps, to achieve an engineering degree within Grenoble INP – Génie Industriel.
Across my studies, I have developed a growing interest towards energy and climate issues. These topics led me to KTH, Stockholm, for my last academic semester before coming back to Grenoble and joining Enerdata to deepen my knowledge in this field with the Clean Tech team.
Away from work, I like to be outdoors as often as possible and share my time with friends and family. Training in swimming, cycling, or running for triathlon, between the mountains, is a great reason to combine both.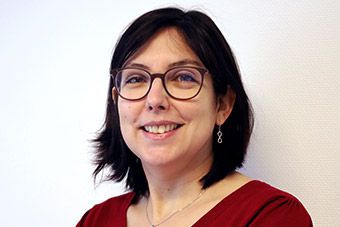 Mathilde LE HENRY
Senior Account Manager
Sales & Marketing Department
During my professional life, I have always held commercial positions with an international dimension, in technical products or common consumer goods. My most significant experience, and the one that introduced me to the world of energy and data, was at EPEX SPOT where I stayed for 8 years, taking part in the development of the market data department.
I live in Lyon, which is my home town and which I have just returned to after years spent in Paris. Indeed, I arrived in the capital city for an internship...and left 15 years, a husband and 3 children later!
On the personal side, I am a fan of German culture, hiking and literary discussions. I am full of energy… and happy to put it to good use at Enerdata!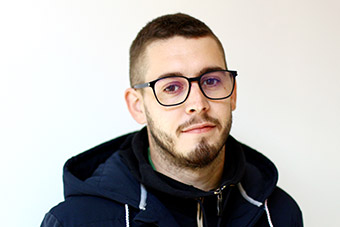 Florian SABRE
Junior Data Analyst
Department Energy & Climate Statistics
As a Burgundian who prefers statistics to red wines from my region, I first worked as a grocer for 3 years in a small village in the Drôme.
After this enriching experience, I decided to study economics at the University of Grenoble Alps. During my three years of study in Economics and Management, I discovered the power of statistics. I therefore continued my studies in the Master's degree in Business and Data Analyst. This training allowed me to reinforce my mastery of software and technologies for data processing and modelling. Attracted by the challenges of the energy transition, I had the opportunity to do my last year of the Master's degree in a work-study program in the Statistics team at Enerdata.
Competent in programming languages and data processing, I am continuing my career at Enerdata as a Junior Data Analyst to contribute to the development of information services on energy and economic statistics.
When the weather permits and the season is favourable, I am busy in my vegetable garden growing fruits, vegetables and other awesome cacti. And, according to my colleagues, my chillies are a bit too spicy ...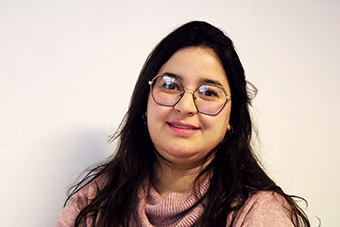 Sara ZOUIRCHI
Junior Data Analyst
Innovation Department
I come from Morocco, which I left for a family setup in the Alps. I did a master's degree in Economic and Econometric Modelling Techniques at Hassan II University in Morocco, then I completed my training with a master's degree in Business and Data Analyst at Grenoble Alpes University.
Before joining Enerdata, I worked for a year as a Data Scientist in a large service and personal assistance company.
Today, at Enerdata, I am in the Innovation team and I am in charge of collecting, monitoring and harmonising data on the electricity production of power plants worldwide.
On a more personal level, I love to travel and discover different cultures!
Our New Staff Members in July 2022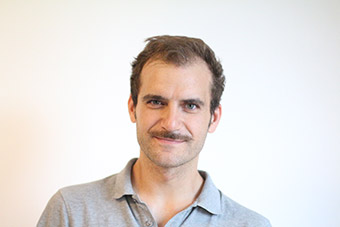 Olivier ANDRY
Data Analyst
Energy & Climate Statistics Department
Born and raised in Annecy, I first came to Grenoble to study Physics, Mathematics and Mechanics at the university. Passionate about geophysical fluid dynamics, I moved to the Netherlands to pursue a PhD in climatology at the Royal Dutch Meteorological Institute (KNMI) and Wageningen University. There, I studied rapid Arctic Climate Change and its impact on the mid-latitudes.
I joined Enerdata in the Energy & Climate Statistics team in March 2022 to indulge my interest in everything to do with energy, which I believe to be the paramount issue for the next couple of decades.
I am also very curious and enthusiastic about Artificial Intelligence as a tool to improve data quality and data analysis.
On the leisure side, I spend my time in the mountains enjoying all activities they have to offer (skiing, rock climbing, cycling, mountaineering, …). I also enjoy reading, cooking and spend time with my friends.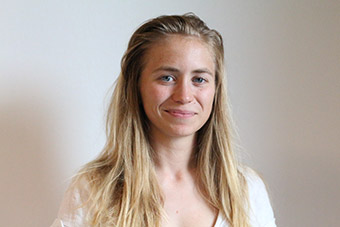 Magali MELLON
Junior Analyst
Global Energy Forecasting Department
I grew up amidst fields and forests in the Yvelines, Paris' countryside. Then I entered Ecole Centrale Paris for a Master of Science in engineering, providing to me a broad background and enriching me with associative experiences. Eventually, I completed my studies with almost two years at KTH, Stockholm. Driven by my passion for nature and the environment, I chose to study renewable energy generation and energy systems. I am also keen on exploring optimisation-related topics and data-science. I joined Enerdata in April 2022 as part of the Global Energy Forecasting team to follow my concerns and interest in the energy transition.
On a personal note, I love any nature-related and outdoor adventures (mountain-biking, hiking, kayaking...) and practice long-distance trail running and multisports in competition. I am also very curious about other cultures, cinema, and thought-provoking readings.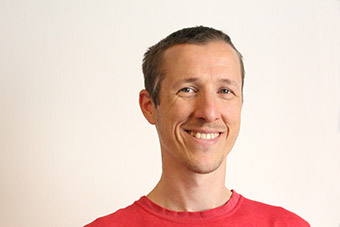 Jacques DESPRES
Senior Analyst
Global Energy Forecasting Department
How on earth can the energy system move to a sustainable version? This is the question I wish I could answer and this is why I joined Enerdata in 2022…
I travelled from the wine-region of Bergerac in the South-West of France to the Paris area to graduate as an electrical engineer MSc in Supélec, with a (renewable) energy major. I then got an energy engineering-economics PhD in Grenoble – and had my first contacts with Enerdata – and worked there as well before joining the European Commission Joint Research Centre for six years in Spain.
Having finished my contract, I came back to the Grenoble Mountains and joined the growing Enerdata team of energy modelers. As a senior analyst and project manager, I like having a variety of missions and interactions with colleagues, partners and clients.
I also like going out in nature and sharing time and games with my kid.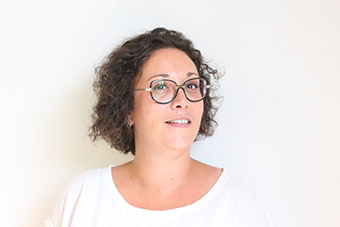 Lucie AUGER
Sales Administration Officer
I come from Nantes, but decided to stay in Grenoble in 2006 to finish my studies in communication. I then specialised in infographics in the signage domain, a job combining technical and administrative skills. Over the years, I managed many projects, particularly in Toulouse where I lived for 4 years, implying management team, customer and supplier relationship, file production, etc.
I came back to Grenoble in 2019 with new wishes: no more personal protective equipment, no more dust, I decide to move to administration jobs. Then I joined Enerdata in April 2022 as Sales Administration Officer.
I spend my spare time with my daughter, my friends and family. No matter where, when and what, the important is to spend friendly moments together!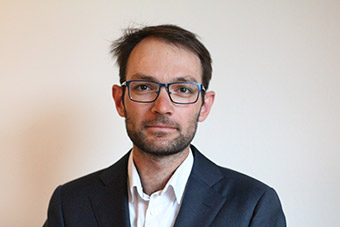 Olivier DE CARSALADE
Energy and Climate Junior Analyst
Innovation Department
Raised on a small island in the Mozambique canal, I then arrived in Lyon in 2017 to follow the Master "climate finance and energy policies " of EM LYON business school. 
After an internship in Carbon4finance, I joined Enerdata in March 2022 as an Energy & Climate Analyst in the Innovation team to develop Climate finance solutions and decarbonisation pathways for corporates. 
Aside from work, I am feverish about outdoor sports: ski mountaineering, rock climbing, paragliding and cycling. I try to practice outdoors sport in a low carbon way, not to damage those beautiful mountains.