A leading, user-friendly database, Odyssee monitors energy consumption and assesses energy efficiency performance for EU countries. Odyssee is updated twice a year through a network of partners and national energy agencies in more than 30 countries.
Key Benefits
Coverage of 28 EU countries + Norway, Serbia and Switzerland
User-friendly interface for data queries with the latest available data
Detailed energy consumption data by sector and end-use
Annual series from 1990 onwards
Consistent data for easy country benchmark
How to evaluate energy savings?
Odyssee provides harmonised energy efficiency indicators as well as energy savings by sector.
The Odyssee database can provide:
Indicators for energy efficiency & CO2 data
An overall index of energy efficiency by country and sector (ODEX)
Energy efficiency gains by sector, sub-sector and end-uses (as well as energy savings)
Odyssee decomposition tool
Image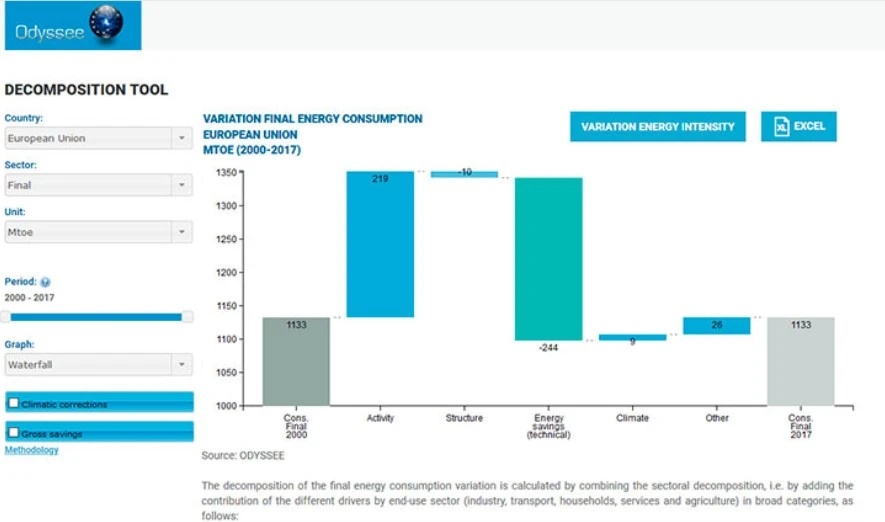 Need a complementary analysis on energy efficiency and energy consumption?
The Odyssee-Mure project can provide valuable tools to better understand trends in consumption as well as benchmark energy efficiency progress across Europe. Take a look at our data tools.