Enerdata analyses global energy trends and their climatic impacts.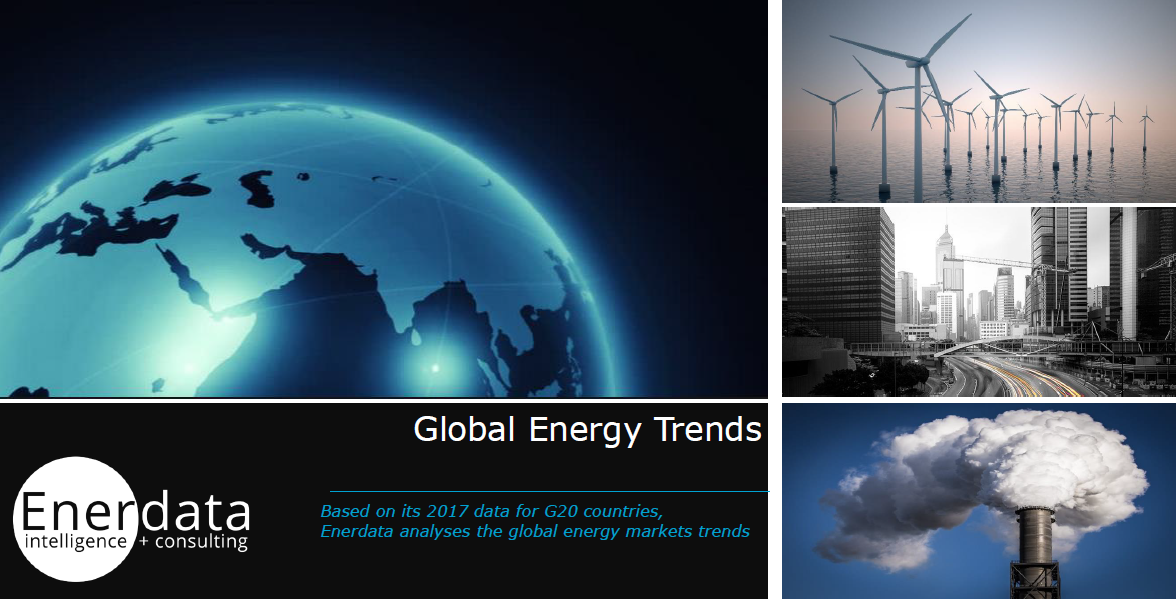 Every year, Enerdata leverages its globally recognized expertise and databases to produce its Global Energy Trends, an independent study of the past year's energy market trends and resulting environmental impacts.
This analysis of G20 data, which accounts for 80% of the global energy demand, highlights key evolutions of 2017 global markets.
Request Global Energy Trends 2018 Watch the recorded webinar
*: CO2-energy emissions from energy combustion (>80% of CO2 emissions)
GDP Growth (%/year) in G20 countries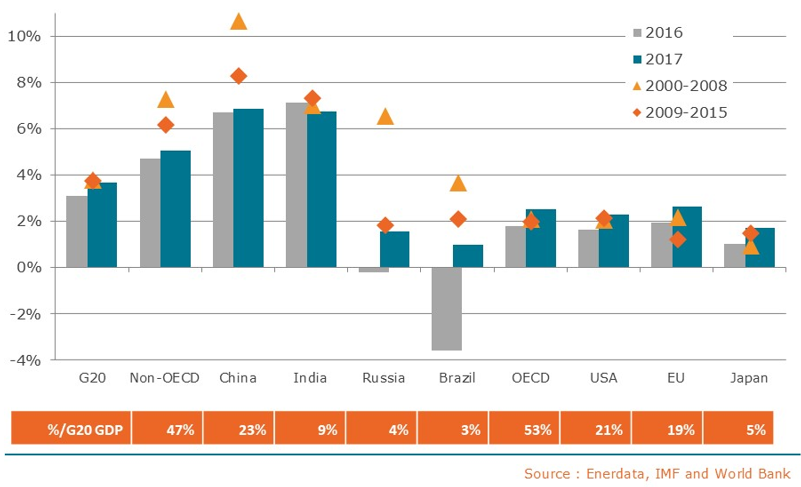 Global economic growth strengthened in 2017: +3.7%, in line with its 2000-2015 average
Non-OECD (+5%, +0.3pts):
Stabilization in China around 6-7%
Sustained growth in India
Recovery in Russia and in Brazil, at a lesser extent
OECD (+2.5%, +0.7pts):
Higher growth in the EU and in the USA
Improvement in Japan
Rebound of CO2 emissions: +2% in 2017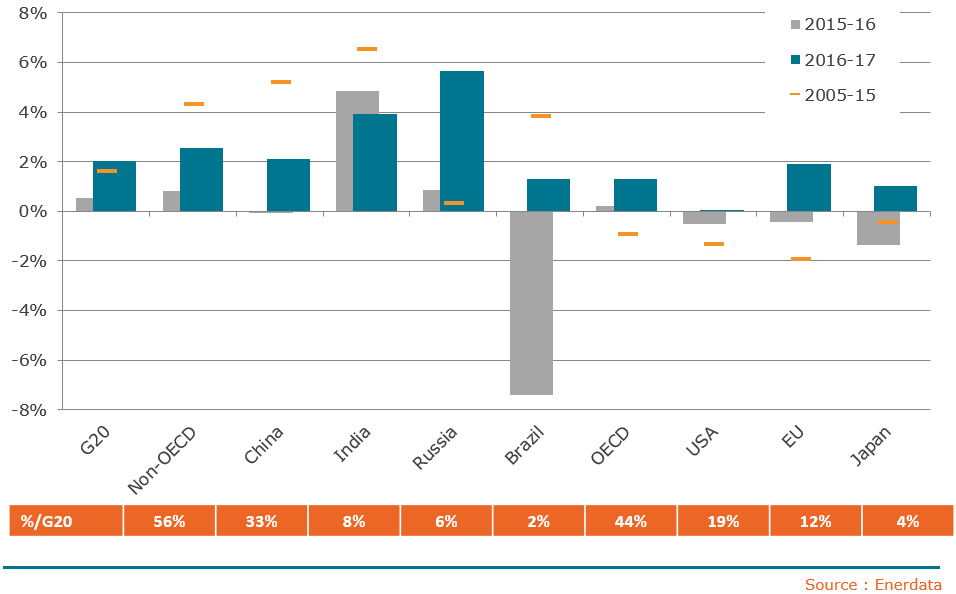 New increase in CO2 emissions after three years of stagnation
Non-OECD : strong increase (+2.6%,+1.8pt vs. 2016)
Recovery in China, after 3 years of stability (higher energy consumption)
Sustained growth in India (demand + coal growth) and in Russia
OECD: new growth (+1.3%, +1.1pt)
Stagnation in the US
Increase in the EU (+1.9%) and in Japan (+1%)
This publication also provides key trends for every energy source:
Increased energy consumption, for all markets, including coal
Gas demand accelerates
Rising electricity demand, faster than global energy demand
Increase in oil demand above historical trends
Higher coal consumption after 3 years of decline, spurred by India and Turkey
Access more information, key figures and country-specific reports by requesting the complete presentation.
Get the full analysis Global Energy Trends, 2018 edition (FREE)