Enerdata will submit to the PREDIT the results of a 3 years study carried out in collaboration with the LET (Laboratoire d'Economie des Transports) on 2050 sustainable mobility scenarios. This research started 3 years ago, was financially sponsored by the ADEME and the DRAST.
One of the major issues addressed in this study are feasibility conditions for a reduction by a factor 4 of the CO2-energy emissions in the transport sector in France. The selected approach combines mobility modelling with a particular focus on 3 dimensions:
Speed of journeys
Budget-time issues (model TILT)
Design of scenarios focused on the levers of public action regarding mobility (speed and special planning) and on technology.
The TILT Model combines, in an entirely integrated approach:
Mobility projections by services
Traffic projections by transport mode
Road traffic allocation by categories and technologies of vehicles
Road vehicle fleet dynamics by year of commercialization of new vehicles and by technology
Calculation of consequences on C02-energy emissions, including indirect emissions from the different energy carriers (oil, bio fuels, electricity, hydrogen)
---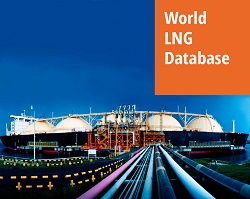 World LNG Database offers a complete set of data on LNG markets. The service provides detailed information on existing and planned liquefaction and regasification plants. It also includes LNG shipping around the world, LNG contracts, time series on regasification and liquefaction capacities, LNG flows and LNG prices for all players in the market.