Philippines high electricity price is keeping foreign investors away
The high cost and sketchy reliability of electricity supplies in the Philippines are now the main deterrents to investing in the country, according to foreign business leaders who see the problem as a persuasive reason to invest elsewhere. In addition, the power grid network also needs enhancements to avoid regular rolling blackouts and the government is working on adding more capacity and acknowledged that it needs to add around 1,000 MW of new generating capacity every year between now and 2030 if it is to overcome the country energy crisis.
The Philippines are the only country in South-East Asia that does not subsidize electricity companies and the generating capacity per capita is also relatively low – roughly 5 times lower than Malaysia and Thailand. The Philippines electricity prices at cost of 18.2 USc/kWh for industrial supply in 2012 are some of the highest in Asia and then considering GDP per capita of US$2,600, the prices become prohibitive. When benchmarking Philippines against similar emerging countries such as Thailand, Indonesia and Malaysia then we can see that Philippines is badly suffering from a dip in foreign direct investment (FDI) into the country with electricity prices playing the part of bad actor. In the '90s Philippines FDI were at the same level of the other benchmarked countries and 25 years later Philippines FDI stayed at a level of US$1.5bn per year with the other three benchmarked countries FDI going up to values between US$7 bn per year to US$18bn per year.
Now considering that Philippines have committed to install 1,000 MW per year, each year for the next 15 years, and assuming a split 25/75 between new renewable power plants and new thermal power plants then we are talking about US$2.25bn per year, that is equivalent to 150% of today FDI values.
Philippines government has some work to do to ensure there is the right balance between energy policies and electricity price to attract more foreign investment coming into the country to support the power generation growth in Philippines.
---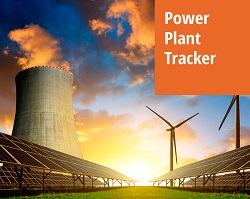 Enerdata has developed a market research service to screen, monitor and analyse the development of power generation assets.
Power Plant Tracker offers an interactive database and a powerful search engine covering power plants worldwide – including both installed and planned capacities for renewables and fossil fuels.