Germany to abandon nuclear power by 2022
Germany's government has announced the phase out of nuclear power by 2022, making it the first major industrialised country to go nuclear-free since the Japanese disaster. The government wants to keep the eight oldest of Germany's 17 nuclear reactors permanently shut. Seven were closed temporarily in March just after the earthquake and tsunami hit Fukushima. One has been off the grid for years. Another six reactors would be taken offline by 2021. The remaining three reactors, the newest, would stay open until 2022.
The government had decided in 2010 to extend the lifespan of the country's 17 reactors, with the last one scheduled to go offline in 2036, but it reversed its policy in the wake of the Japanese disaster.
Before the seven reactors were taken offline closed to a quarter of Germany's electricity was produced by nuclear power. Energy from renewable sources currently produces about 17% of the country's electricity, but the government aims to boost its share to around 50% in the coming decades.
Do you want to assess the new and existing power plant around the world ? Visit out section or request a trial on the Power Plant Tracker
---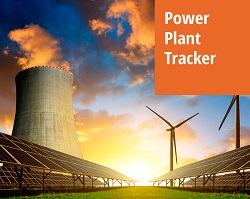 Enerdata has developed a market research service to screen, monitor and analyse the development of power generation assets.
Power Plant Tracker offers an interactive database and a powerful search engine covering power plants worldwide – including both installed and planned capacities for renewables and fossil fuels.