Westinghouse revealed power price of new Kozloduy NPP in Bulgaria
Westinghouse announced that if the planned new nuclear unit at Bulgaria's Kozloduy NPP is built, the electricity produce would be sold at Lev39/MWh (€19.8/MWh) plus an additional cost which hasn't been publicly revealed. This is the lowest price ever offered by Westinghouse for a nuclear unit in Europe.
The turnkey cost of the project that has been set at US$5.3bn (€4bn) will be covered by Kozloduy NPP, a subsidiary of the state-owned energy company Bulgarian Energy Holding EAD (BEH EAD), while the Bulgarian State will have to paid up-front US$700m (€540m). On its side, Westinghouse will have to secure US$300m (€230m) to cover the cost of the equipment manufacturing and delivery and the preparation of the construction site.
The next Bulgarian government have until 2017-2018 to give its final consent for the agreement signed with Westinghouse in December 2013, including the up-front payment of US$700m. The reactor could go on stream in 2024–2025.
---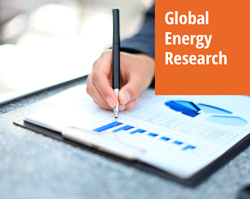 Enerdata's premium online information service provides up-to-date market reports on 110+ countries. The reports include valuable market data and analysis as well as a daily newsfeed, curated by our energy analysts, on the oil, gas, coal and power markets.
This user-friendly tool gives you the essentials about the domestic markets of your concern, including market structure, organisation, actors, projects and business perspectives.