Vietnam sets up new feed-in-tariffs for wind power projects
The Vietnamese government has issued a new regulation regarding the tariffs of domestic wind power projects. The 20-year feed-in-tariff (FiT) for onshore wind power projects has been set at VND1,928/kWh (US$c8.5/kWh) while the FiT for offshore wind projects now stands at VND2,223/kWh (roughly US$c9.8/kWh). With this policy update, the government hopes to signal for all market actors to further invest into the domestic wind power market. The FiTs will be valid for projects which are scheduled to enter commercial operations before November 2021.
In April 2017, Vietnam also introduced 20-year solar FiTs for PV projects valid from June 2017 till June 2019. They amount VND2.086/kWh (US$9.35c) and only apply to projects will a module efficiency higher than 15%. As per the current Development Plan, the government targets 6,000 MW of wind power capacity (from the current 197 MW) and 12,000 MW of solar capacity (currently less than 100 MW) by 2030.
---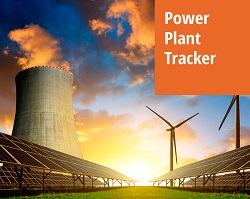 Enerdata developed a market research service to screen, monitor and analyse the development of power generation assets.
Power Plant Tracker offers an interactive database and a powerful search engine covering power plants worldwide - both installed and projects.