Vietnam considers raising its coal capacity by 50% over 2021-2030
Vietnam would be considering raising its coal power target for 2030 under an updated draft energy plan. Under this baseline scenario, coal would remain the largest source of energy in the country until 2030, with 11 new coal-fired power plants to be built, raising the coal-fired power capacity from over 21 GW in 2020 (nearly 24 GW in 2021) to 30 GW in 2025 and over 36 GW in 2030. However, the coal-fired capacity would fall after 2030 to 29 GW in 2035, 22 GW in 2040 and less than 10 GW in 2045 (no coal-fired capacity in 2050) and the share of coal in the Vietnamese power mix would decline from 34% in 2020 to less than 28% in 2030. Meanwhile, the gas-fired capacity should increase to 30 GW in 2030 (from 7.5 GW in 2020) and 44 GW in 2035, and the renewable installed capacity would reach 21-22 GW by 2030 (excluding hydropower), compared to 26-39 GW in the previous draft; though, the renewable capacity should surge after 2030, to reach 54 GW in 2035, 98 GW in 2040, 144 GW in 2045 and 202 GW in 2050.
Earlier in November 2022, Vietnam released a new updated Nationally Determined Contribution (NDC) under the Paris Agreement, increasing its greenhouse gas (GHG) emissions reduction targets compared to the previous NDC released in 2020: the unconditional target was raised from 9% to 15.8% by 2030 compared to a business-as-usual scenario, while the conditional emissions reduction target was raised from 27% to 43.5% by 2030. The country also reiterated its intention to reach carbon neutrality by 2050, which was first enshrined in the country's National Climate Change Strategy to 2050, unveiled in July 2022.
---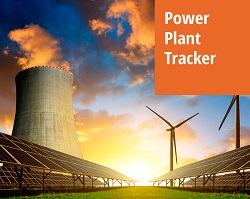 Enerdata has developed a market research service to screen, monitor and analyse the development of power generation assets.
Power Plant Tracker offers an interactive database and a powerful search engine covering power plants worldwide – including both installed and planned capacities for renewables and fossil fuels.