Vattenfall (Sweden) stops R&D activities in coal-power and CCS
Vattenfall has decided to streamline its R&D efforts in a context of challenging market conditions and slower rate of investment and will prioritise research which can further strengthen the development of its business over the coming years. Vattenfall will focus on R&D projects within smart electricity grids as well as wind, hydro, coal and nuclear power. Within renewable hydro power, projects will be continued to lessen its environmental impact and improve its regulation capability, which is also a precondition for the generation and expansion of wind power. Vattenfall will discontinue its R&D activities regarding coal power with CCS and close down a number of R&D projects in offshore wind power and gas power. The group will, though, continue its engagement in CCS through knowledge exchange, such as the cooperation with the Canadian company Sask Power.
In 2013 Vattenfall's R&D expenditures (excluding resources allocated to the safe storage of spent nuclear fuel) amounted to SEK 442m (€49m) or approximately 0.3% of consolidated net sales. Roughly half was invested in renewable or distribution technologies, such as smart grids and e-mobility. About a third was spent on other low CO2-emitting production, including nuclear power and CCS, and roughly one-sixth was spent on conventional, fossil-based production, such as lignite, hard coal and gas.
---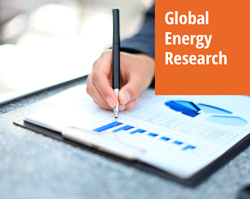 Enerdata's premium online information service provides up-to-date market reports on 110+ countries. The reports include valuable market data and analysis as well as a daily newsfeed, curated by our energy analysts, on the oil, gas, coal and power markets.
This user-friendly tool gives you the essentials about the domestic markets of your concern, including market structure, organisation, actors, projects and business perspectives.