US nuclear capacity may drop by 25% by 2050
According to the US Energy Information Administration (EIA), the nuclear power capacity in the United States could decrease by more than 20 GW between 2018 and 2050, as 9.1 GW of new capacities are expected over this period, while the retirements of 29.9 GW of nuclear capacity are scheduled over the period.
Nearly all operational nuclear plants started operation between 1970 and 1990 and would then require a subsequent license renewal before 2050 to operate beyond the 60-year period covered by their original 40-year operating license and the 20-year license extension that nearly 90% of plants currently operating have either already received or have applied for. According to the EIA's 2017 Annual Energy Outlook (AEO2017), only four reactors currently under construction and some uprates at existing plants are projected to come online by 2050.
---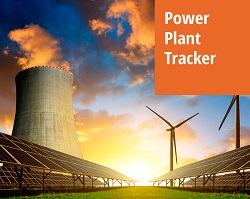 Enerdata developed a market research service to screen, monitor and analyse the development of power generation assets.
Power Plant Tracker offers an interactive database and a powerful search engine covering power plants worldwide - both installed and projects.