US Gulf of Mexico oil production should reach record high in 2019 and 2020
According to the US Energy Information Administration (EIA), crude oil production in the Gulf of Mexico (GOM) reached an annual record in 2018 at 1.8 mb/d. Crude oil production should continue to rise in 2019 and 2020, in spite of shut-ins related to hurricanes (Hurricane Barry in July 2019 and forecast adjustments for future hurricanes in 2019 and 2020). The production growth should be supported by eight new projects coming online in 2019 and adding about 44,000 b/d in 2019; four more projects with a combined capacity of 190,000 bbl/d are expected in 2020. The average crude oil production should rise to 1.9 mb/d in 2019 and to 2 mb/d in 2020, but offshore production growth should be outpaced by onshore production, leading to a continued erosion of the share of the GOM in the total US crude oil production (around 15% in 2019-2020, compared to 23% in 2011).
---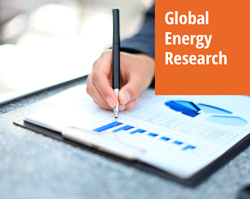 Enerdata's premium online information service provides up-to-date market reports on 110+ countries. The reports include valuable market data and analysis as well as a daily newsfeed, curated by our energy analysts, on the oil, gas, coal and power markets.
This user-friendly tool gives you the essentials about the domestic markets of your concern, including market structure, organisation, actors, projects and business perspectives.