The US Energy Information Administration (EIA) forecasts that North America's LNG export capacity will expand from 11.4 bcf/d (118 bcm/year) in 2023 to 24.3 bcf/d (251 bcm/year) in 2027, as Mexico and Canada commission their first LNG export terminals and the United States adds to its existing LNG capacity. By the end of 2027, the EIA estimates that LNG export capacity will grow by 1.1 bcf/d (11.4 bcm/year) in Mexico, 2.1 bcf/d (21.7 bcm/year) in Canada, and 9.7 bcf/d (100.3 bcm/year) in the United States, from a total of 10 new projects across the three countries.
In Mexico, three LNG projects to be commissioned by 2027 are currently being developed : Fast LNG Altamira, Fast LNG Lakach and Energia Costa Azul LNG terminal. In addition, developers have proposed other LNG export projects for Mexico's west coast, including Saguaro Energia LNG, Salina Cruz FLNG, and Vista Pacifico LNG, which would have a combined export capacity of over 2.7 bcf/d (27.9 bcm/year).
In Canada, two LNG export projects will be commissioned by 2027: LNG Canada and Woodfibre LNG. In addition, the Canada Energy Regulator (CER) has authorised an additional 18 LNG export projects with a combined capacity of 29 bcf/d (300 bcm/year). In the US, five LNG projects are expected to be completed by 2027, namely Golden Pass, Plaquemines, Corpus Christi Stage III, Rio Grande, and Port Arthur.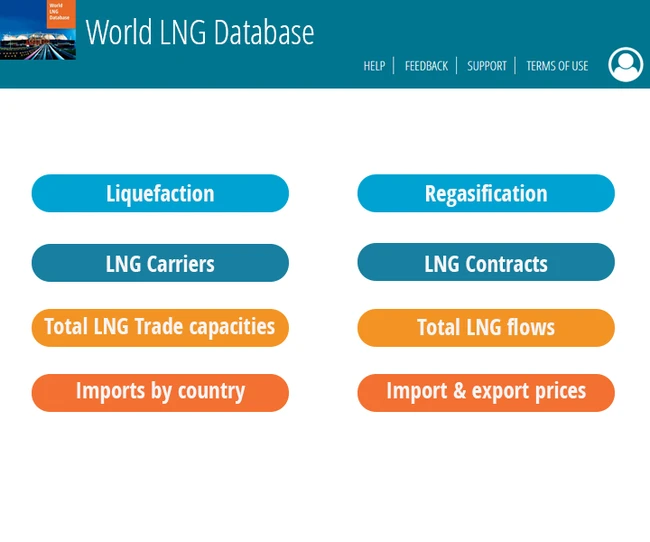 World LNG Database offers a complete set of data on LNG markets. The service provides detailed information on existing and planned liquefaction and regasification plants. It also includes LNG shipping around the world, LNG contracts, time series on regasification and liquefaction capacities, LNG flows and LNG prices for all players in the market.