The United States could become a net gas exporter by 2017
According to projections by the US Energy Information Administration (EIA)'s Annual Energy Outlook 2015 (AEO2015), the United States could become a net gas exporter by 2017, thanks to an increased availability of domestic gas resources. In its four scenarios (reference, low oil prices, high oil price and high oil and gas resources), the US EIA expects exports to overtake imports, with LNG exports making most of total gas exports. By 2040, LNG exports are expected to range between 200 Bcf (5.6 bcm) and 10.3 Tcf (291 bcm).
Gas exports will be boosted by increased domestic gas production: shale gas production will account for 3/4 of the increase in gas production, with the Haynesville and Marcellus formations accounting for more than half of the rise in shale gas production. LNG exports are expected to rise rapidly before 2030 with the development of new LNG export capacities but gas exports by pipeline (mainly to Mexico) are also expected to soar.
---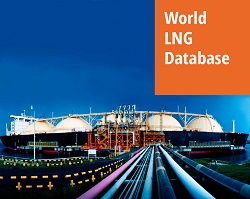 World LNG Database offers a complete set of data on LNG markets. The service provides detailed information on existing and planned liquefaction and regasification plants. It also includes LNG shipping around the world, LNG contracts, time series on regasification and liquefaction capacities, LNG flows and LNG prices for all players in the market.