Ukraine cut gas imports by 27% to 33 bcm but is billed for 42 bcm
In 2012, Ukrainian gas consumption fell by 7.6% (-4.5 bcm to 54.8 bcm), while gas production increased slightly (+0.4%) to 21.2 bcm. Gas transit shrank by 19% to 84.3 bcm. Gas imports dropped by 26.5% to 32.9 bcm. Ukraine started importing gas from Germany in November 2012 (28 mcm in 2012) but remains dependent on Russian gas imports.
This 11.9 bcm fall in gas imports aroused new tensions with the dominant gas supplier, Gazprom. Gazprom has billed national gas company Naftogaz US$7bn, for failing to meet the import requirements stipulated in the 2009 contract. Under this contract, Naftogaz should buy 52 bcm/year of gas to Gazprom, with a take or pay clause for 20% of this volume, offering the possibility to reduce gas imports to 41.6 bcm.
Naftogaz is now contesting the bill, claiming that the contract should be renegotiated to 33 bcm. Naftogaz, which imported 24.9 bcm in 2012, refuses to pay for the non-consumed gas and wants to share the burden with Ostchem Holding, the other gas supplier in Ukraine, which imported 8 bcm in 2012. The US$7bn bill exceeds 4% of the GDP, when Ukraine is already struggling to pay US$10bn of external sovereign debt due to mature in 2013.
---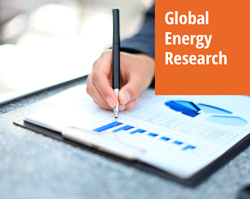 Enerdata's premium online information service provides up-to-date market reports on 110+ countries. The reports include valuable market data and analysis as well as a daily newsfeed, curated by our energy analysts, on the oil, gas, coal and power markets.
This user-friendly tool gives you the essentials about the domestic markets of your concern, including market structure, organisation, actors, projects and business perspectives.