UK plans no new subsidies for low-carbon power projects until 2025
The British government has unveiled its 2017 Autumn Budget and announced an effective moratorium on new support measures for low-carbon electricity, which means that there will be no subsidies for new renewable power projects until 2025, when the burden of these costs on the consumers' energy bills are expected to start falling. Existing auctions are still confirmed and are scheduled to go ahead as planned until 2020 under the framework of the Contracts for Difference (CfDs). Besides, the government plans to replace the Levy Control Framework (LCF) with new set of controls (Control for Low Carbon Levies).
New levies may still be considered if they have a net reduction effect on consumers' bills but this new announcement raises doubts over the UK's ability to meet its legally binding carbon targets up to the early 2030s and might threaten some projects such as the Swansea Bay tidal lagoon.
The remaining £557m (€625m) budget, taken from the £730m (€820m) set aside by the UK government in November 2015 minus the allocation from the September 2017 tender set through the CfDs, is due to be allocated by 2020 with the next CfD auction scheduled for spring 2019. The CfDs are 15-year contracts which are indexed on inflation. Once this time has elapsed, the projects will receive the market price for electricity.
---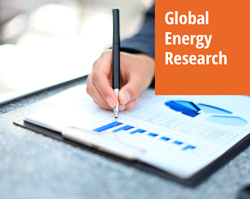 Enerdata's premium online information service provides up-to-date market reports on 110+ countries. The reports include valuable market data and analysis as well as a daily newsfeed, curated by our energy analysts, on the oil, gas, coal and power markets.
This user-friendly tool gives you the essentials about the domestic markets of your concern, including market structure, organisation, actors, projects and business perspectives.
---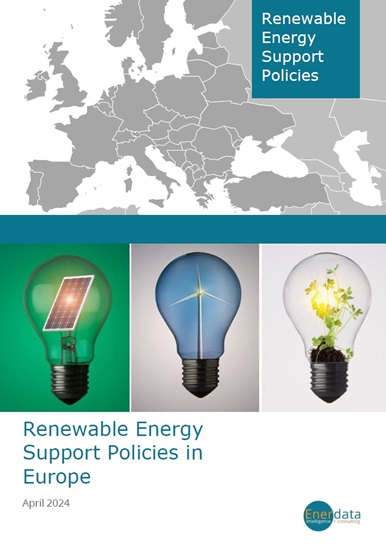 The European renewable report focuses on the different renewable energies for each country in Europe.
It covers the different support schemes used to promote renewable energy in for major sources of renewable energy: hydroelectricity, wind, solar, liquid biofuels for transportation, geothermal and oceanic sources (wave, tidal and thermal).