UK CO2-free power exceeded thermal generation in 2019
According to the British power transmission network operator National Grid, CO2-free power generation (from nuclear, hydropower, wind, solar, and storage) accounted for 47.9% of the power mix in the United Kingdom over the January-May 2019 period, exceeding thermal power generation (from coal and gas) with 46.6%. This is a significant step in decarbonising the British power mix, which was still covered by fossil fuels at more than 75% in 2009: at that time, coal accounted for 30% of the power mix (down to 2.5% in the first five months of 2019) and wind for 1.3% (up to nearly 19% in early 2019).
The United Kingdom is heading toward zero-carbon. On top of renewable power deployment, large investments have been made in carbon capture and storage (CCS) and in building power interconnections. In 2019, nearly 65% of the electricity imported to the Great Britain was from CO2-free generation sources. By 2030, National Grid will operate at least six power interconnections (including from Norwegian dams) and 90% of electricity imports will be CO2-free.
---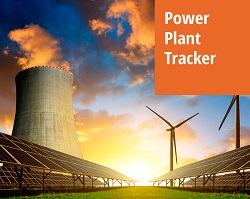 Enerdata has developed a market research service to screen, monitor and analyse the development of power generation assets.
Power Plant Tracker offers an interactive database and a powerful search engine covering power plants worldwide – including both installed and planned capacities for renewables and fossil fuels.