Turkey has published its National Energy Plan in which the country aims to increase its solar energy capacity more than fivefold to reach 52.9 GW by 2035 (7.8 GW in 2021). Wind capacity is expected to increase nearly threefold to reach 29.6 GW in 2035 (10.6 GW in 2021), while hydro capacity will raise to 35.1 GW (31.5 GW in 2021). Nuclear capacity, which Turkey considers as renewable capacity in its energy plan, is expected to reach 7.2 GW in 2035 (none in 2021). In terms of conventional sources, natural gas capacity is set to reach 35.5 GW in 2035 (25.9 GW in 2021) and coal capacity is expected to reach 24.3 GW (20.5 GW in 2021).
Overall, Turkey's installed capacity is expected to increase to 189.7 GW in 2035 (99.9 GW in 2021). Renewables will account for 74.3% of the new power capacity that will be commissioned and will make up 64.7% of Turkey's total installed capacity by 2035 (54% in 2021).
In addition, Turkey's primary energy consumption is estimated to reach 205.3 Mtoe by 2035 (162.6 Mtoe in 2021). The country's electricity consumption, which increased by 4.4% annually in the 2000-2020 period, is expected to increase by 3.5% annually until 2035, reaching 510.5 TWh.
In its plan, Turkey also reiterates its intention to reach net zero emissions by 2053.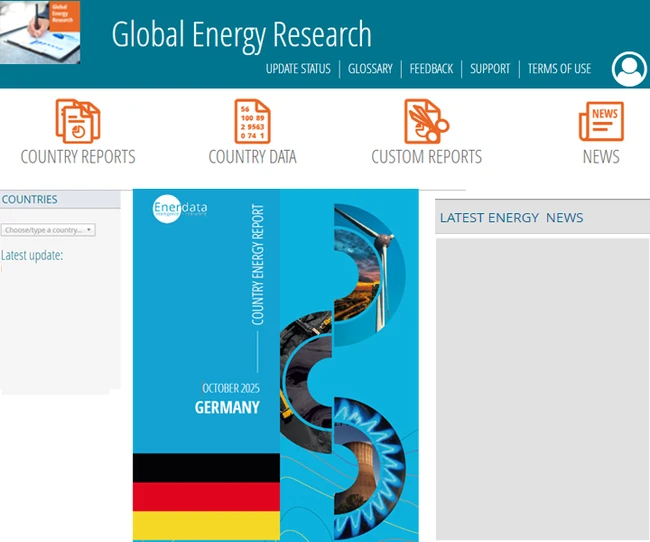 Enerdata's premium online information service provides up-to-date market reports on 110+ countries. The reports include valuable market data and analysis as well as a daily newsfeed, curated by our energy analysts, on the oil, gas, coal and power markets.
This user-friendly tool gives you the essentials about the domestic markets of your concern, including market structure, organisation, actors, projects and business perspectives.