Turkey's BOTAŞ will increase LNG imports from Algeria's Sonatrach in 2019
Turkish state-held crude oil and natural gas pipelines operator BOTAŞ will increase the volume it currently imports from Algerian state-run Sonatrach to 5.4 bcm/year starting from 2019 from the current 4.4 bcm/year. The current 4.4 bcm/year contract between the two companies was signed in 2014 and amended in 2017.
The next agreement between the two companies would cover the 2019-2024 period. Turkey is a key export market for Sonatrach and the shipped volumes will help Turkey to cover its growing power generation demand.
---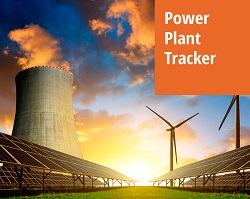 Enerdata developed a market research service to screen, monitor and analyse the development of power generation assets.
Power Plant Tracker offers an interactive database and a powerful search engine covering power plants worldwide - both installed and projects.