Turkey seals a new gas supply agreement with Azerbaijan
Turkey has signed a three-year, 11 bcm natural gas deal with Azerbaijan via the Baku-Tiflis-Erzurum pipeline until end-2024. Earlier in October 2021, Azerbaijan agreed to deliver an additional 3.5 bcm/year of natural gas to Turkey as of 2023, on top of a contracted supply of 6 bcm/year.
Azerbaijan is the second-largest natural gas supplier to Turkey accounting for a quarter of total imports (48 bcm of total imports in 2020, +7% on 2019), after Russia (33%). The two countries signed a 20-year contract in 2001 for 6.6 bcm/year of natural gas, which expired in April 2021. In September 2021, they signed a three-year gas supply contract for 6 bcm/year. Azerbaijani gas is supplied to Turkey through the South Caucasus Pipeline and the Trans-Anatolian Natural Gas Pipeline (TANAP). Azerbaijan plans to increase gas exports to Europe and Turkey by 16 bcm in 2022, including 10 bcm to Europe.
---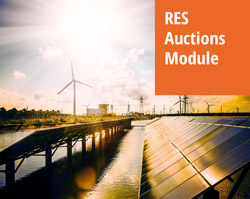 Discover our very detailed and regularly updated RES auctions database with worldwide coverage and a technical focus backed by academic research.
With our renewable energies auctions service you will be able to monitor auctions at a global level. Its (expanding) scope notably includes all major G20 countries and offers an especially fine tracking on Europe and South America.