Total starts offshore oil and gas exploration in Lebanon
Total has started oil and gas exploration off the Lebanese coasts. The company will drill a first exploration well in the Block 4 over a 2-month period. In February 2018, contracts were signed with a Total-led consortium (Total 40%, Eni 40%, Novatek 20%) for Blocks 4 and 9 located offshore Lebanon, in the eastern part of the Mediterranean Sea. Drilling is also planned in the Block 9, though without any specified date so far.
Lebanon is estimated to hold at least 2,700 bcm of gas and 750 mbl of oil in its territorial waters and is looking forward to developing a domestic oil and gas industry in the wake of the recent moves in Cyprus, Egypt and Israel. The government expects to make hydrocarbon discoveries to boost the domestic economy and meet rising energy needs, in a context of massive power shortages.
The Lebanese government announced the second licensing round in April 2019 and set the deadline to submit offers to 31 January 2020 (later delayed to 30 April 2020). It includes five offshore blocks, four of which are located along disputed maritime borders. Indeed, blocks 8 and 10 both include waters also claimed by Israel, while blocks 1 and 2 include waters claimed by Syria.
---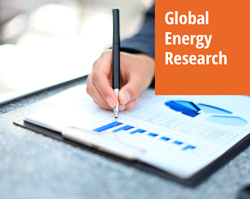 Enerdata's premium online information service provides up-to-date market reports on 110+ countries. The reports include valuable market data and analysis as well as a daily newsfeed, curated by our energy analysts, on the oil, gas, coal and power markets.
This user-friendly tool gives you the essentials about the domestic markets of your concern, including market structure, organisation, actors, projects and business perspectives.