Thailand forecasts 1.8% increase in energy consumption in 2020
According to the Energy Policy and Planning Office (EPPO) of Thailand, energy consumption in Thailand rose by 0.9% in 2019, with a 1.6% increase in oil demand (+3.9% for gasoline and +4.3% for diesel), a 1.9% rise in gas use spurred by the power sector demand, and a 3.8% growth in electricity consumption (hot weather). Peak electricity demand increased by 8.7% to 37,312 MW on 3 May 2019.
The EPPO forecasts that Thailand's energy consumption could rise by 1.8% to 2.78 mboe in 2020, assuming a 2.7-3.7% growth rate, and a US$60.1-63/bbl oil price (Brent). Oil consumption is expected to increase by 1.2%, gas consumption by 1% and coal consumption by 1.4%, while renewable energy's consumption is planned to grow by 3.9%, thanks to government support. Electricity consumption is expected to increase by 2.6%, with a surge in import from Laos by 7.3%.
---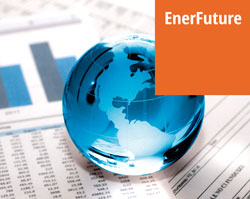 Discover the EnerFuture service: a long-term forecast (to 2050) of demand, prices, and CO2 emissions by sector and for all energies, plus power generation capacities and production levels by fuel. Three distinct scenario reflect different potential policy developments.