TenneT & TransnetBW select Hitachi for the SuedLink HVDC project (Germany)
The German power transmission system operators TenneT and TransnetBW have selected Hitachi Energy to supply a transmission solution for the 2 GW SuedLink DC4 high-voltage direct current (HVDC) interconnection project that will run between the city of Wilster (Schleswig-Holstein) in the north of Germany and Bergrheinfeld (Bavaria) in the south of the country. The 2 GW project, which should be commissioned in 2029, will transmit electricity for 550 km underground, at ±525 kV, sending wind power from the north to the industrial south, or alternatively solar power from the south to the north when needed.
TenneT is responsible for the northern section of the route and the converters in Schleswig-Holstein and Bavaria. The southern section of the route and the converter in Baden-Württemberg fall within the area of ​​responsibility of TransnetBW. The entire project (700 km) consists of two high-voltage direct current (HVDC) transmission links with a total capacity of 4 GW,  with an investment of approximately €10bn.
---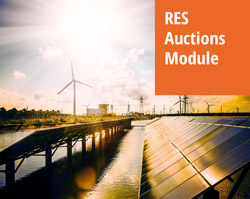 Discover our very detailed and regularly updated RES auctions database with worldwide coverage and a technical focus backed by academic research.
With our renewable energies auctions service you will be able to monitor auctions at a global level. Its (expanding) scope notably includes all major G20 countries and offers an especially fine tracking on Europe and South America.