The Swiss Federal Council has adopted a new law that set bidding rules to increase new renewable power generation to at least 17 TWh in 2035 and 39 TWh in 2050 and hydropower generation to at least 37.4 TWh in 2035 and 38.6 TWh in 2050. In 2019, new renewables power generation reached 5 TWh and hydropower generation 41 TWh. Moreover, the country wants to add 2 TWh of hydropower storage production available in winter by 2040 to be funded by a surcharge of CHF0.2c/kWh (€0.18c/kWh). The law also aims to cut annual per capita energy consumption by 43% through 2035 compared to the year 2000 and by 53% through 2050. Electricity consumption per capita should be reduced by 13% by 2035, compared to 2000, and by 5% by 2050. In addition, the law, which must be approved by the parliament, proposes to fully open the electricity market to strengthen decentralised renewable power generation and facilitate new models (such as energy communities or prosumers).
Earlier in June 2021, Swiss voters rejected the new CO2 law in a nationwide referendum. The text proposed to halve CO2 emissions by 2030 compared to 1990 levels, and introduced a series of financial incentives, such as a tax on airline tickets, an increase in the tax on fossil fuels and a rise in the price of gasoline. The proceeds from the taxes would have been partly allocated to a climate fund to be created and partly redistributed to the population and businesses.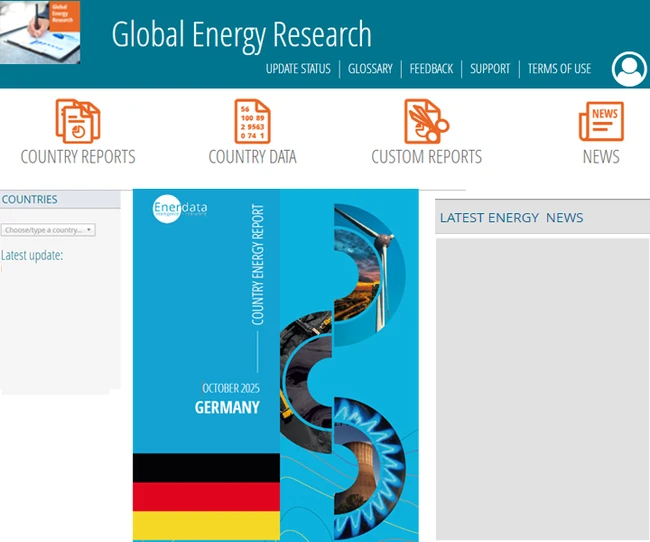 Enerdata's premium online information service provides up-to-date market reports on 110+ countries. The reports include valuable market data and analysis as well as a daily newsfeed, curated by our energy analysts, on the oil, gas, coal and power markets.
This user-friendly tool gives you the essentials about the domestic markets of your concern, including market structure, organisation, actors, projects and business perspectives.