Surveys greenlight Lithuania's 700 MW Baltic offshore wind project
Surveys conducted in the area that the Government of Lithuania designated for the country's first offshore wind farm, which is expected to have a capacity of 700 MW, have shown that the seabed is suitable for the development of this project.
Geophysical and geotechnical investigations of the seabed are being carried out by companies Geobaltic and Garant Diving, operating under a joint contract, who delivered the initial results this month on an area of about 137.5 km2 using two scientific research vessels.
Following the positive result of the seabed surveys, Lithuania's 700 MW offshore wind farm project is expected to be implemented in 2028. The wind power park will be located 30 to 40 km from the Lithuanian coastline and could produce about 2.5 to 3 TWh of power per year (close to a quarter of the current electricity demand of the country). An upcoming tender, which is expected to select the developer of the Baltic Sea wind power park, is planned to be announced in September 2023.
In 2020, wind power represented about 13% of Lithuania's installed capacity with 540 MW (100% onshore). The wind capacity reached 671 MW in 2021.
---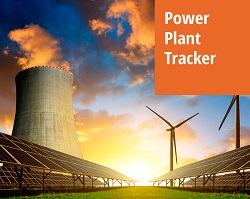 Enerdata has developed a market research service to screen, monitor and analyse the development of power generation assets.
Power Plant Tracker offers an interactive database and a powerful search engine covering power plants worldwide – including both installed and planned capacities for renewables and fossil fuels.