South Korea aims to cut its GHG emissions in 2030 by 40% compared to 2018 level
South Korea has raised its greenhouse gas (GHG) emissions reduction goal by 2030 to 40% compared to 2018 level, as part of its efforts to reach carbon neutrality by 2050. The country, which emitted 728 MtCO2eq of GHG emissions in 2018, aims to reduce this figure to 437 MtCO2eq in 2030. The revised target will be included in a new update of South Korea's Nationally Determined Contribution (NDC).
In September 2021, the South Korean Parliament passed a bill targeting a 35% reduction in greenhouse gas (GHG) emissions by 2030 compared with the 2018 level, with the aim of eventually achieving carbon neutrality by 2050. In addition, the government has earmarked KRW12,000bn (US$10.3bn) in the 2022 state budget plan to reduce GHG emissions.
South Korea's GHG emissions declined by 7.3% in 2020 to 649 MtCO2eq (i.e. -11% compared with the 2018 peak). GHG emissions have been driven down by South Korea's energy and industrial sectors (-7.8% and -7.1%, respectively).
---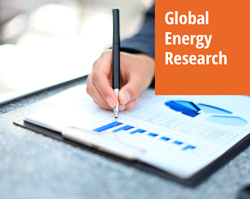 Enerdata's premium online information service provides up-to-date market reports on 110+ countries. The reports include valuable market data and analysis as well as a daily newsfeed, curated by our energy analysts, on the oil, gas, coal and power markets.
This user-friendly tool gives you the essentials about the domestic markets of your concern, including market structure, organisation, actors, projects and business perspectives.