The South African state-owned power utility Eskom could reach net-zero carbon emissions by the year 2050. The company's Just Energy Transition programme that envisages shifting away from coal-fired power generation should be implemented in a phased manner over the next three decades. Eskom's integrated emission reduction plan has been completed and approved by the Department of Environmental Affairs, Forestry and Fisheries.
Eskom accounts for nearly 90% of South Africa's installed capacity with 45 GW (March 2020), including over 37 GW of coal-fired capacity. The group is developing the 4,800 MW Kusile greenfield supercritical coal-fired power plant, whose second 800 MW unit was commissioned in October 2020. The project is part of the effort made by Eskom to ensure security of power supply in South Africa after periods of mandatory load-shedding caused by a lack of generating capacity in the country.
In its NDC, South Africa is committed to unconditionally keep its GHG emissions between 398 MtCO2eq and 614 MtCO2eq by 2025 and 2030. These efforts will lead GHG emissions to peak between 2020 and 2025, plateau for a ten-year period from 2025 to 2035 and decline from 2036 onwards. CO2 emissions from fuel combustion have been growing by 1.1%/year since 2015, reaching 446 MtCO2 in 2019. They increased quickly from 1990 to 2008 (+71%). South Africa ranks 3rd worldwide among countries with the highest CO2 intensity to GDP (at power purchasing power parities), with levels 55% higher than China and 170% higher than India, both of which are also coal-based economies.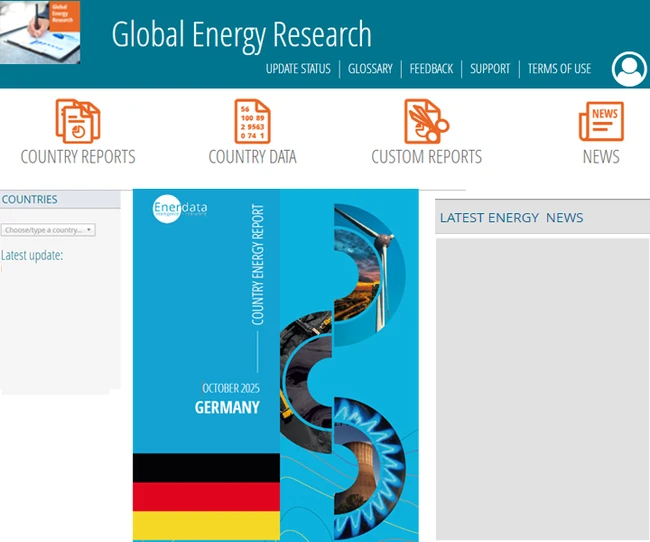 Enerdata's premium online information service provides up-to-date market reports on 110+ countries. The reports include valuable market data and analysis as well as a daily newsfeed, curated by our energy analysts, on the oil, gas, coal and power markets.
This user-friendly tool gives you the essentials about the domestic markets of your concern, including market structure, organisation, actors, projects and business perspectives.