South Africa unveils its US$83bn Just Energy Transition Investment Plan
The South African government has unveiled its ZAR1,480bn (US$83bn) Just Energy Transition Investment Plan (JET IP) 2023-2027, which aims to cut the country's carbon emissions. The plan comprises ZAR1,030bn (US$58bn) for electricity financing needs,  ZAR319bn (US$18bn) for green hydrogen and ZAR128bn (US$7.2bn) for new energy vehicles. South Africa committed in its updated Nationally Determined Contribution to reduce its emissions to within a range of 420-350 MtCO2eqby 2030.
In the electricity sector, the country aims to manage the decommissioning of the coal generation fleet in parallel with the development of renewables, to strengthen the transmission grid infrastructure and to modernise the electricity distribution system. The capacity of Eskom's coal fleet will decline from around 38.8 GW in March 2021 to 33.9 GW at the beginning of 2030, and 29.3 GW at the end of 2030. By the end of 2050, only the two youngest coal plants (Medupi and Kusile), and one unit of the older Majuba plant, will remain operational as currently envisaged.
Around 50 GW of renewable capacity, plus the associated gas/battery/storage capacity to ensure security of supply and grid stability is needed to solve the current supply crisis and to meet climate change mitigation objectives. Investment in renewables, particularly in the Northern and Eastern Cape, will require unprecedented levels of investment in the transmission grid, since the network was primarily designed to move electricity from a very concentrated area in Mpumalanga to the rest of the country, due to the geographic concentration of coal resources.
South Africa also aims to become a world-leading exporter of hydrogen. The country plans to build more than 100 GW of dedicated renewable electricity capacity (both wind and solar) and more than 60 GW of electrolyser capacity. It is estimated that 6–10 Mt/year of demand for local production could be in play by 2050. The export potential is estimated at 2 Mt/year by 2040, with upside as high as 8 Mt/year in the longer term.
---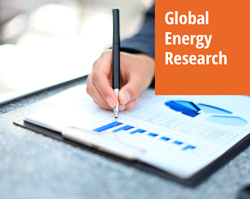 Enerdata's premium online information service provides up-to-date market reports on 110+ countries. The reports include valuable market data and analysis as well as a daily newsfeed, curated by our energy analysts, on the oil, gas, coal and power markets.
This user-friendly tool gives you the essentials about the domestic markets of your concern, including market structure, organisation, actors, projects and business perspectives.