Several economies made new climate pledges ahead of COP 26
Brazil has updated its Nationally Determined Contribution (NDC), bringing forward its goal to reach climate neutrality from 2060 to 2050. Argentina has also revised its NDC, reducing its cap on greenhouse gas (GHG) emissions in 2030 from 359 MtCO2eq to 349 MtCO2eq. It is equivalent to a total decrease in emissions of 21% compared to the historical peak reached in 2007; this level is around 28% lower than the target set in the first NDC.
Vietnam, which aims to reach an installed wind and solar capacity of 31-38 GW in 2030, plans to achieve carbon neutrality by 2050 and Thailand will seek to be carbon neutral by 2065. New Zealand has raised its 2030 GHG reduction target from 30% to 50% (2005 as a base year); the country plans to reduce more than two-thirds of its emissions through carbon offsetting.
Israel has also pledged to reach net-zero emissions by 2050, up from a previous target of reducing its emissions by 85% by 2050. Finally, Uzbekistan has increased its commitments in its new NDC and proposes to reduce GHG emissions per unit of GDP by 35% by 2030 from the level of 2010 instead of 10% specified in the previous plan. The country aims to bring the share of renewables to 25% of total generation by 2030 (10% in 2020) and to halve the energy intensity relative to the level of 2018 (-8% in 2020).
---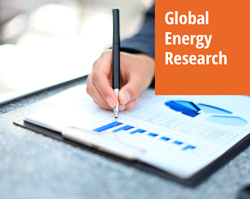 Enerdata's premium online information service provides up-to-date market reports on 110+ countries. The reports include valuable market data and analysis as well as a daily newsfeed, curated by our energy analysts, on the oil, gas, coal and power markets.
This user-friendly tool gives you the essentials about the domestic markets of your concern, including market structure, organisation, actors, projects and business perspectives.