Serbia wants to sign a 10-year, 3 bcm/year gas contract with Russia
Serbia plans to buy 3 bcm/year of Russian  gas for 10 years and expects to sign a new long-term gas contract with Russia by the end of 2021. The national company Srbijagas had signed a contract with Gazprom to import 1.5 bcm/year of natural gas from Russia until 2021 (raised to 2 bcm/year as of 2018), but the contract is expiring and the country's reserves in the Banatski Dvor gas storage are declining.
Serbia's gas consumption has averaged 2.4 bcm/year since 2010 (2.5 bcm in 2019) and in 2020, the country imported 1.76 bcm of natural gas from Russia. In January 2021, Russia's Gazprom started to export natural gas to Serbia and Bosnia and Herzegovina through the TurkStream gas pipeline, which supplies 15.75 bcm/year to Turkey and 15.75 bcm/year to Bulgaria, Serbia and Hungary. Russian gas is brought via Bulgaria's national gas transmission system to Serbia, where it is distributed among consumers in Serbia and in Bosnia and Herzegovina. The "Balkan Stream" pipeline in Serbia is 403 km long and can transport up to 13.9 bcm/year.
---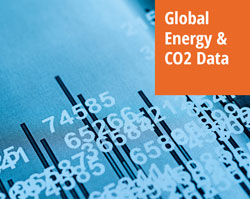 Then Global Energy Market Data & CO2 is your database! We provide world coverage of the oil, gas, coal, and power markets and a detailed overview of national supply & demand with annual data going back to 1970.
This energy database leverages more than 200 official data sources, which are processed by our analysts to provide fully harmonised data sets that are updated monthly.