Savannah unveils plan for a 250 MW wind project in Niger
Savannah Energy has signed an agreement with the Ministry of Petroleum, Energy and Renewable Energies of Niger for the construction and operation of a 250 MW onshore wind project on an independent power producer (IPP) basis in the Tahoua Region of southern Niger. The project, Parc Eolien de la Tarka, will be owned by a subsidiary of Savannah, Savannah Parc Eolien de la Tarka (SPET), and will consist of up to 60 wind turbines. It is expected to be sanctioned in in 2023, with first power generation in 2025 (expected power generation of up to 600 GWh/year).
The wind project should take advantage of the development of the West African Power Pool (WAPP), a high voltage interconnection network allowing power exchanges between countries in the region and increased grid stability. Niger is scheduled to be connected to the WAPP in 2023 via a 330 kV line financed by the World Bank, the African Development Bank (AfDB), the European Union and the Agence Française de Développement (AFD).
---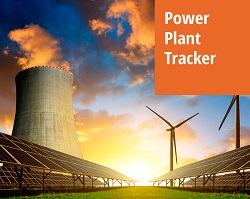 Enerdata has developed a market research service to screen, monitor and analyse the development of power generation assets.
Power Plant Tracker offers an interactive database and a powerful search engine covering power plants worldwide – including both installed and planned capacities for renewables and fossil fuels.